Podcast: Play in new window | Download


Listen To Lyn by Clicking on the Red Arrow Above or Visit iTunes or Stitcher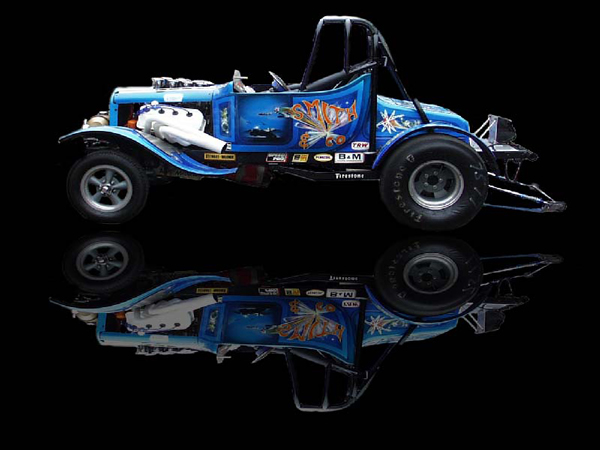 Lyn Smith is a forensic mechanic and the owner of Smith & Company in Akron, Ohio. He's a lifelong drag racer, master mechanic, king of the one-liners, and a mechanical genius. He's a Certified Master Mechanic who investigates vehicle accidents and provides mechanical explanations for the causes.
SHOW SPONSORS  
CarpeGear.com The Little Red Racing Car
NOCO Genius Boost Jump Starter
SUCCESS QUOTES
"When I'm brilliant I'm always alone."
"You can delegate authority but you can't delegate responsibility."
"The reasonable man adapts himself to the world. The unreasonable man tries to adapt the world to himself. Therefore all progress relies on the unreasonable man."
CAREER CHALLENGE
Working on Myron Vernis' 1935 Hoffman, a one of  a kind car that has nothing in common with any other car.
AH-HA MOMENTS
Success is a whole lot more about hard work, preparation, and you make your own luck.
FIRST SPECIAL CAR 
A 1953 Ford
BEST AUTOMOTIVE ADVICE
Take the time to do it right. Nobody remembers who ran second.
 GREAT AUTOMOTIVE RESOURCES 
Surrounding yourself with smart people.
FAVORITE BOOK
Zen and the Art of Motorcycle Maintenance – Robert Pirsig
Illusions:  The Adventures of a Reluctant Messiah – Richard Bach
PARTING ADVICE 
I hope you are happy where you're at and you enjoy what you're doing and if you're not, dammit you should fix it.
HOW TO FIND LYN
Smith & Company – www.sites.google.com/site/thesmithandco
HELPING CARS YEAH GROW
You can help promote Cars Yeah interviews. Please go to iTunes and post a comment.
Every little bit helps and we will greatly appreciate your support.