Podcast: Play in new window | Download


Listen To Mackena by Clicking on the Red Arrow Above or Visit iTunes or Stitcher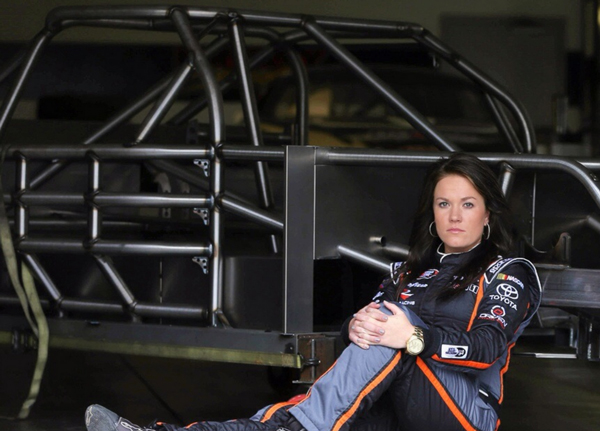 Mackena Bell was the first female owner/driver team in NASCAR history. She runs out of Thomasville, North Carolina and started racing when she was 11 years old in an Outlaw kart. In 2014 she drove the Rick Ware Racing number 23 Chevrolet Camaro. Last year Mackena made her debut in one of NASCAR's premier touring series at Phoenix International Raceway and she is one of only a few women to compete in the Nationwide series. She is the only woman to graduate from NASCARS's Drive for Diversity Program who races in the Nationwide series.
SHOW SPONSOR  
NOCO Genius Boost Jump Starter
Mackena is going through her most challenging time right now. After 14 years of racing, and at her young age of 24, she finds herself searching for a ride. Listen to the inspiration this young woman shares during a difficult time in her professional career.
AH-HA MOMENT
When Mackena was growing up and saw Amy Barnes, Erin Crocker, Rhonda Smith, and Angelle Savoie racing and realized this was the sport for her. She wanted to make a difference in motorsports.
FIRST SPECIAL RACECAR
An K&N Car
BEST AUTOMOTIVE ADVICE
Don't ever let other people determine who you are. – Mackena's Mom
AUTOMOTIVE RESOURCE
Facebook – www.facebook.com/mackenabell
FAVORITE BOOKS  
Lyn St. James: An Incredible Journey – Lyn St. James
True Speed: My Racing Life – Tony Stewart
PARTING ADVICE 
Don't stop believing in yourself. When people say you can't do something, make that be the fuel to show them that you can. And live for today. Don't worry about where you are going to be tomorrow or where you were yesterday.
HOW TO FIND MACKENA
Mackena Bell – www.mackenabell.com
Facebook – www.facebook.com/mackenabell
Instagram – www.instagram.com/mackenabell
Twitter – @MaCkeNaBeLL
HELPING CARS YEAH GROW
You can help promote Cars Yeah interviews. Please go to iTunes and post a comment. Every little bit helps and we will greatly appreciate your support.