Podcast: Play in new window | Download


Listen To Matt by Clicking on the Red Arrow Above or Visit iTunes or Stitcher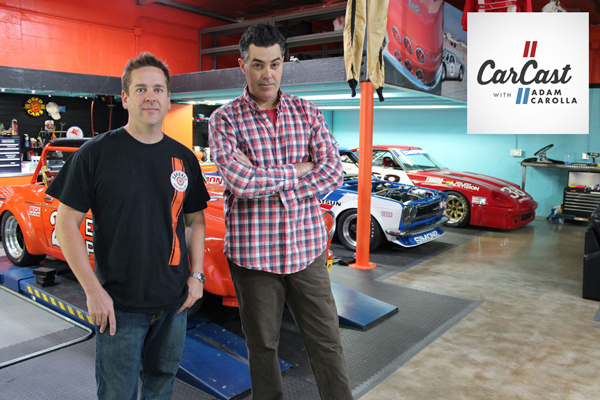 Matt D'Andria is the co-host at CarCast with a podcast and video show Adam Carolla. He is also co-host on Shift & Steer with Brad Fanshaw, a past Cars Yeah guest along with Sammy Hagar's son Aaron Hagar from Rat Runners Garage and Pete Chapouris, President of So-Cal Speed Shop, another guest here on Cars Yeah. Matt is the Executive Producer on the exciting feature film documentary, Winning: The Racing Life of Paul Newman that was released in May, 2015. Matt also hosted a Youtube show for GQ Magazine titled Car Collectors that featured celebrity car collections. In a single season that show earned over 2.5 million views.
SHOW SPONSORS  
CarpeGear.com The Little Red Racing Car
NOCO Genius Boost Jump Starter
SUCCESS QUOTE
"Punctuality is the courtesy of kings." – Paul Newman
"Winning isn't everything. It's just all that there is." – Paul Newman
CAREER CHALLENGE
HELPING CARS YEAH GROW
You can help promote Cars Yeah interviews. Please go to iTunes and post a comment.
Every little bit helps and we will greatly appreciate your support.