Podcast: Play in new window | Download


Listen To Michael by Clicking on the Red Arrow Above or Visit iTunes or Stitcher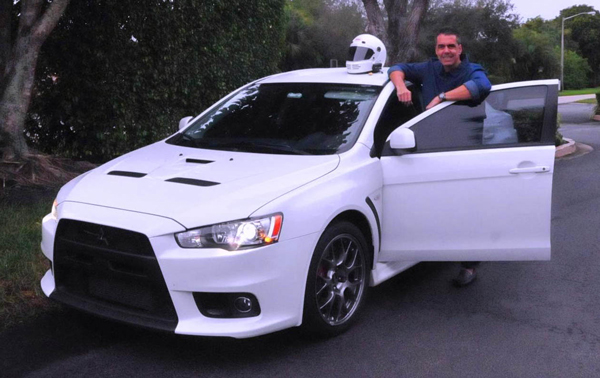 Michael Allen earned his Ph.D. in Psychology in 1986. But the title Michael is most proud of is "Car Nut." He has been an automotive enthusiast his entire life. After purchasing a Porsche Boxster he attended his first track day and was hooked. Through the years Michael found himself frustrated with the lack of non-competitive High Performance Drivers Education content in car magazines. In December of 2013, Michael and his wife Ziva decided there was a missing niche for like-minded driving enthusiasts and decided to take on the challenge of filling that gap. They launched Auto Track Monthly, an on line magazine that is your one-stop-click source for track day and high performance driving information.
SHOW SPONSOR  
NOCO Genius Boost Jump Starter
During a go kart race Michael was forced to start at the back of the pack due to a technical issue. After the green flag fell he worked his way to the front only to have the race red flagged and have to start all over again. Following Desiré's motto, "Never give up" Michael finished well after the restart.
AH-HA MOMENT
After getting involved in track day driving the idea of a website magazine to help people doing what he and Ziva were doing came to mind. It was an empty niche and Auto Track Monthly was born.
FIRST SPECIAL CAR
A 1989 BMW 325i
BEST AUTOMOTIVE ADVICE
With regards to track day events:  Striving to be smooth and consistent. In slow, out fast. Slow hands. Turn the wheel as little as possible. Look far down the road.
AUTOMOTIVE RESOURCES
The other people that you'll meet at track day events.
FAVORITE BOOKS
Driven by Desire– Alan Wilson
PARTING ADVICE 
With any big project you are trying to tackle. Break it down in to pieces and take it one lap at a time.
HOW TO FIND MICHAEL
Auto TrackDay Monthly – www.autotrackdaymonthly.com
Twitter – www.twitter.com/AutoTrackDayIT
Facebook – www.facebook.com/autotrackday
HELPING CARS YEAH GROW
You can help promote Cars Yeah interviews. Please go to iTunes and post a comment. Every little bit helps and we will greatly appreciate your support.