Podcast: Play in new window | Download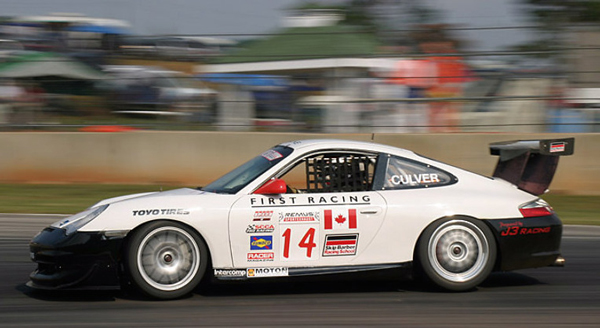 Michael Culver is the Chief Executive Officer, Managing member and Chairman of the Board of Skip Barber Racing School. Headquartered in Braselton, Georgia, Skip Barber is the world's largest racing and driving school, operating in more than 20 race tracks across the U.S. and Canada. Michael raced for 12 years after taking a 3-Day Racing School in 1990 and he has won several Skip Barber Formula Masters Motor Racing Championships and he competed in the 24 Hours of Daytona. Prior to taking control at Skip Barber Michael had over 20 years as an entrepreneur in investment banking and as a manager specializing in aerospace and motorsports.
SHOW SPONSOR  
NOCO Genius Boost Jump Starter
"The money is made on the plant floor." – Laurent Beaudoin, Chairman of Bomardier
CAREER CHALLENGE
Michael was a downhill ski racer on the World Cup Tour for five years. He lost his way and quit prematurely. It taught him a valuable lesson to stick with things in life. Something he carried through his many successes later in business.
AH-HA MOMENTS
When Michael was in the investment banking business he was involved in the acquisition of Canada Air by Bombardier. Listen to how this ties in to downhill skiing and his acquisition of Skip Barber Racing School.
FIRST SPECIAL CAR
A 1967 Volvo 123 GT
BEST AUTOMOTIVE ADVICE
"Effort equals results."  A Roger Penske quote.
FAVORITE AUTOMOTIVE RESOURCES
Car and Driver – www.caranddriver.com
FAVORITE BOOK
Car Guys Vs Bean Counters – Bob Lutz
PARTING ADVICE 
Keep focused on your goals. Don't let people distract you from achieving your objectives.
HOW TO FIND MICHAEL
Skip Barber Racing School – www.skipbarber.com
Facebook –www.facebook.com/SkipBarberRacingSchool
Twitter – @SkipBarberRS
HELPING CARS YEAH GROW
You can help promote Cars Yeah interviews. Please go to iTunes and post a comment. Every little bit helps and we will greatly appreciate your support.