Podcast: Play in new window | Download


Listen To Michael by Clicking on the Red Arrow Above or Visit iTunes or Stitcher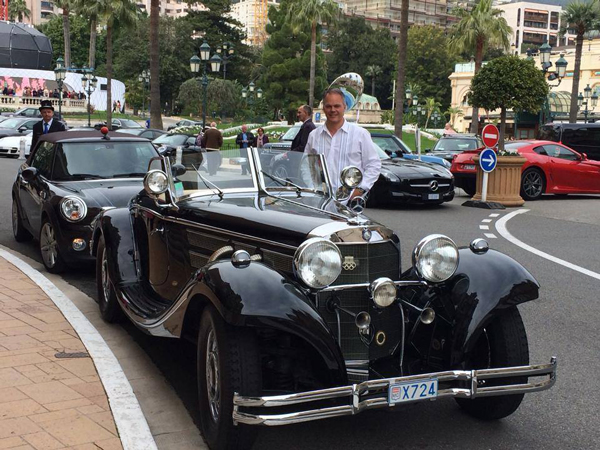 Michael Dorvillier is the Chairman of the La Jolla Concoursd'Elegance. This is a fantastic event that takes place overlooking the Pacific Ocean above the La Jolla Cove just north of San Diego. The event is one of the The La Jolla Historical Society's major fundraising events. A Registered Principal and Financial Advisor with Symbio Financial Partners and LPL Financial, Michael is a passionate antique car collector who is committed to the ongoing success of the La Jolla Concours d'Elegance. Born and raised in San Juan, Puerto Rico, Michael moved to New Hampshire in 1979. He graduated from the University of New Hampshire in 1989 and relocated in Southern California to start his professional career in finance.
SHOW SPONSOR  
NOCO Genius Boost Jump Starter
"There will be two dates on your tombstone. All your friends will read them. But all that's going to matter is the little dash between them."
The La Jolla Concours takes place in a small place and in a public park. Listen to how Michael tackled the enormous number of challenges that come with building such an event.
AH-HA MOMENT
A challenge at the concours was how to tie the event in with the many merchants in the village of La Jolla. Michael combined the concours with a free car show that drew people up in to the areas where the merchants were and in doing so created essentially two shows in one.
FIRST SPECIAL CAR
A 1955 Oldsmobile Starfire Convertible
BEST AUTOMOTIVE ADVICE
Come to La Jolla in April and experience world class cars at the La Jolla Concours d'Elegance.
FAVORITE AUTOMOTIVE RESOURCE
Sports Cars Market Magazine – www.sportscarmarket.com
FAVORITE BOOK
Code Name Johnny Walker – Johnny Walker
PARTING ADVICE 
Come to La Jolla in April and experience world class automobiles in a spectacular setting.
HOW TO FIND MICHAEL
La Jolla Concours d'Elegance – www.lajollaconcours.com
Symbio Financial Partners – www.symbiofinancialpartners.com 
HELPING CARS YEAH GROW
You can help promote Cars Yeah interviews. Please go to iTunes and post a comment. Every little bit helps and we will greatly appreciate your support.