Podcast: Play in new window | Download

Listen To Michael by Clicking on the Red Arrow Above or Visit iTunes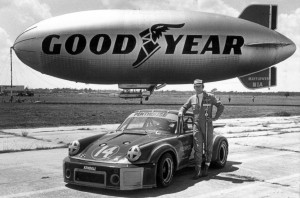 Michael Keyser operates Autosports Marketing Associates in Butler, Maryland. In 1969 he became interested in motor racing and for the next decade he was a photographer, filmmaker, and he won the 12 hours of Sebring as a driver in 1976 with Al Holbert. His book and film The Speed Merchants is a classic along with A French Kiss With Death – Steve McQueen and the Making of Le Mans which he co-wrote. Michael has edited and produced numerous automotive books, film essays and his current project, Eighty Four Hours of Endurance – Daytona, Sebring, Watkins Glen 1970 & 1971 is now available.  You will discover a wonderful collection of vintage racing posters, DVDs, and books on his website listed below.
SPONSORS
Want to sponsor the Cars Yeah podcast? Contact us today.
SUCCESS QUOTE 

"The road to success is lined with boring and devious bastards." – Michael's Father
"Try to take care of people who are less fortunate than you." – Michael's Father
BUSINESS CHALLENGE 

At the young age of 25 Michael decided to create a film about racing titled The Speed Merchants. Listen to find out how he overcame the enormous challenges of filming and driving not to mention doing on live racing circuits.
AH-HA MOMENT 

Before Michael got in to racing he had an accident in his Porsche that sent him to the hospital. It was during that stay he decided to start racing and keep his need for speed on the track. Then after winning a six hour endurance race in 1972 and 1973, at Mid Ohio, Michael was hooked.
FIRST SPECIAL AUTOMOBILE
BMW Bavaria
BEST AUTOMOTIVE ADVICE
Keep it between the ditches.
FAVORITE RESOURCE

Ultimate Racing History – www.ultimateracinghistory.com
Racing Sports Cars – www.racingsportscars.com
Ultimate Car page – www.ultimatecarpage.com
FAVORITE BOOKS
Mon Ami Mate – Chris Nixon
1967: Chris Amon, Scuderia Ferrari and a Year of Living Dangerously – John Julian
PARTING ADVICE
Tho thine own self be true.  – Hamlet by William Shakespeare
HOW TO FIND MICHAEL
You will find Michael at www.autosportsltd.com
You can enjoy Michael's Battle of the Titans here:  Battle of the Titans
HELPING CARS YEAH GROW
You can help promote Cars Yeah interviews. Please go to iTunes and post a comment. Every little bit helps and we will greatly appreciate your support.