Podcast: Play in new window | Download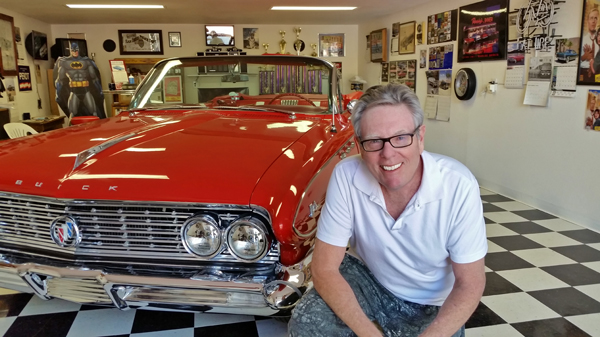 Michael Knab founded and operated an advertising agency in Chicago for over 30 years. Among his many well known clients was Revell Monogram, the toy model company. His passion for automobiles lead to launching the Diecast Zone, one of the first online hobby community sites. The audience was geared toward collectors of precision scale model cars and trucks. Soon Michael created Legacy Motors, which became the leading online retailer for scale model cars, trucks, motorcycles, and military vehicles. From there he created an art gallery called Legacy Motors Automotive Art Gallery. Today his focus is dominated by a new online venture catering to car enthusiasts combining entertaining blog posts with discovery of lifestyle products that speak to their passion. The new site is called Legendary Car Life. Look for it in early February 2015.
SHOW SPONSOR  
NOCO Genius Boost Jump Starter
The recession that hit the world economy in 2008 combined with a dependency on Chinese manufacturing processes caused the die cast business to suffer greatly.
AH-HA MOMENTS
It's more of an affirmation moment, in the beginnings of his ad agency Michael utilized a tactic to impress a new client that worked. Listen to how a simple action helped land a big client.
FIRST SPECIAL CAR
A 1991 Buick Riviera
BEST AUTOMOTIVE ADVICE
Always buy a used car.
FAVORITE AUTOMOTIVE RESOURCE
Sheriff Dick Sweeney's 1961 to 1965 Buick Riviera Group  – rivsrus1@cox.net
FAVORITE BOOK
Catch 22 – Joseph Heller
PARTING ADVICE 
Don't paint yourself in a box as a certain kind of person. Give new things a try.
HOW TO FIND MICHAEL
Legacy Automotive Art Gallery – www.automotive-art.com
Legendary Car Life – www.legendarycarlife.com
Linkedin- www.linkedin.com/in/MichaelKnab
HELPING CARS YEAH GROW
You can help promote Cars Yeah interviews. Please go to iTunes and post a comment. Every little bit helps and we will greatly appreciate your support.