Podcast: Play in new window | Download

Listen To Russell by Clicking on the Red Arrow Above or Visit iTunes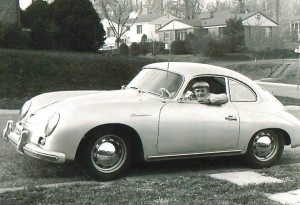 Russel Fleury is one of the most highly respected consultants in corporate education today. He is the founder and CEO of Road-Scholars International, a performance improvement firm specializing in coaching automotive dealerships in management, customer retention and human resources.  His clients include:  Hyundai, Toyota, BMW, Mini, Ford, General Motors, Porsche, Mitsubishi, Ferrari, Maserati, Freightliner, Daimler, Harley-Davidson, Correct Craft, The Kinetic Group and more. He's one of the busiest guys I know.  Enjoy this very personal and passionate interview.
Want to sponsor the Cars Yeah podcast? Contact us today.
SUCCESS QUOTE 

"Find a job that you love and you'll never have to work a day in your life." – Confucious
PERSONAL CHALLENGE THAT LEAD TO A NEW BUSINESS

When Russell's wife was diagnosed with cancer he quit his job that required lots of travel, and sold his car collection so he could stay home and care for her.  This lead to Russell creating Road-Scholars, an automotive restoration shop that eventually lead to his current role as a teacher and trainer.
ENTREPRENEURIAL AH-HA MOMENT 

After visiting a Porsche dealer and being told by the Sales Manager that he should come work for Porsche because of his skills to help and train others.  Being professionally trained in teaching and having knowledge in automobiles, he took this unique blending of skills that allowed him to be successful with Road-Scholars.
FIRST FIVE CARS

1962 Austin Healey 3000 with triple carbs. 1963 Porsche 356 Super Coupe.  1966 Alfa Veloce Spyder.  1967 Corvette.  1971 240Z
CURRENT BUSINESS

Currently Russell is running  Road-Scholars International
BEST AUTOMOTIVE ADVICE
If you walk away from your parked car, and fail to turn around and look at it, it's time for a new car.
FAVORITE RESOURCES

Russell still loves the company he started, Road-Scholars. He also love to attend Cars & Coffee events.
FAVORITE BOOK
All Corvetetts Are Red – James Schefter
PARTING ADVICE
Find a job that you love and you'll never have to work another day in your life.
HOW TO FIND RUSSELL FLEURY
You can find Russell Fleury at his Linkedin page.
HELPING CARS YEAH GET A BUMP START
You can help promote Cars Yeah interviews. Please go to iTunes and post a comment. Every little bit helps and we will greatly appreciate your support.