Podcast: Play in new window | Download


Listen To Nathan by Clicking on the Red Arrow Above or Visit iTunes or Stitcher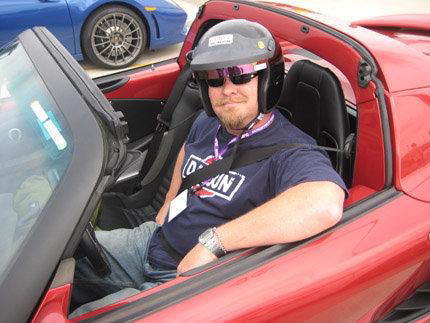 Nathan Adlen is the Co-Host and Senior Editor for The Fast Lane Car and The Fast Lane Truck. Born into a wrecking yard family in Los Angeles, Nathan has been connected to the automotive industry throughout his life. Nathan evaluates and reviews vehicles from the cheapest to the most prestigious with equal enthusiasm.
SHOW SPONSOR  
NOCO Genius Boost Jump Starter
Nathan's father became ill and over a five year time period of illness, passed away. His father had not prepared the family financially and the result was a very challenging time for Nathan, his mother and his family members. Listen to how this taught him a very valuable lesson.
AH-HA MOMENT
Nathan learned how important it is to remember and keep in touch with the people you meet along your career journey.
FIRST SPECIAL CAR
A 1965 Notchback Ford Mustang
BEST AUTOMOTIVE ADVICE
If you're not a car person, be sure your car has a warranty.
AUTOMOTIVE RESOURCES
Edmunds – www.edmunds.com
TFL Car – www.tflcar.com
TFL Truck – www.tfltruck.com
FAVORITE BOOKS
Thus Spake David E. Davis – David E. Davis
Rumpole Misbehaves – John Mortimer
PARTING ADVICE  
How do you choose the right car? Choose the car that makes you happy.
HOW TO FIND NATHAN
TFL Car – www.tflcar.com
TFL Truck – www.tfltruck.com
YouTube – www.youtube.com/user/romanmicagearguy
Autowerkz.tv – www.autowerkz.tv
HELPING CARS YEAH GROW
You can help promote Cars Yeah interviews. Please go to iTunes and post a comment. Every little bit helps and we will greatly appreciate your support.