Podcast: Play in new window | Download


Listen To Neil by Clicking on the Red Arrow Above or Visit iTunes or Stitcher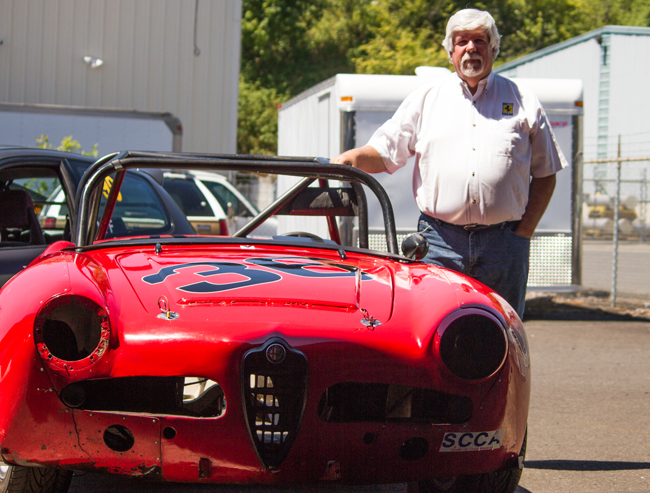 Neil d'Autremont operates Sidedraught City in Portland, Oregon. He's a guy who's career for 25 years was in insurance, medical bio-informatics but has turned to his passion for automobiles. In 2012 Sidedraught City was born where he runs a small store and a big shop he shares with master aluminum body restorer, Curtis Patience. There they specialize in selling car care products and racing accessories. Sidedraught City is a proud sponsor of the Forest Grove Concours d'Elegance that takes place on the campus of Pacific University in Oregon.
SHOW SPONSORS  
Forest Grove Concours d'Elegance
NOCO Genius Boost Jump Starter
SUCCESS QUOTE
"You need great passion because everything you do with great pleasure you do well." – Juan Manuel Fangio
CAREER CHALLENGE
The company he had worked at for years was changing course so he decided it was time for a change and to start his own company in the automotive field.
AH-HA MOMENTS
Understanding that getting the customer involved in your business was a key to success.
FIRST SPECIAL CAR 
A Volvo 544
BEST AUTOMOTIVE ADVICE
Cheap. Fast. Reliable. You only get to pick two.
GREAT AUTOMOTIVE RESOURCE 
Get involved in car clubs.
FAVORITE BOOK
Portland Speedway – Jeff Zurschmeide at past guest here on Cars Yeah
PARTING ADVICE 
Find those people who will spend time with you and help you with your car.
HOW TO FIND NEIL
Sidedraught City – www.sidedraughtcity.com
Forest Grove Concours d'Elegance – Forest Grove Concours d'Elegance
HELPING CARS YEAH GROW
You can help promote Cars Yeah interviews. Please go to iTunes and post a comment.
Every little bit helps and we will greatly appreciate your support.