Podcast: Play in new window | Download


Listen To Nick by Clicking on the Red Arrow Above or Visit iTunes or Stitcher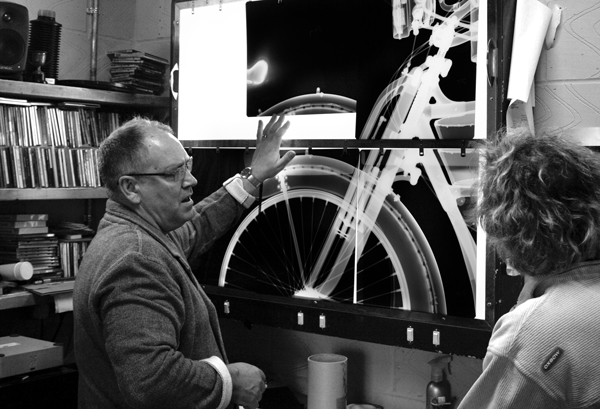 Nick Veasey is a man with x-ray vision who lives in Kent in the United Kingdom. He creates art that shows what it is really like inside his subjects. Nick works with radiographic imaging equipment and takes photographic art to another level. His images are a classic example of the fusion between art and science and they take us on a journey into a world otherwise unseen. While he works with many different objects it is his work with automobiles, equipment, motorcycles and people that brings him to Cars Yeah. Creating art with radiation is complex and dangerous. You can find his work at fine art galleries around the world and in the Victoria and Albert Museum in London.
SHOW SPONSOR  
NOCO Genius Boost Jump Starter
CarpeGear.com The Little Red Racing Car
SUCCESS QUOTE
"Don't read the manual. Find your own way in life, don't follow the heard."
CAREER CHALLENGE
In the early stages of establishing his niche in x-ray photography, getting access to the equipment and learning how to use this dangerous and technical technology.
AH-HA MOMENTS
When computer technology allowed Nick to combine multiple x-ray images together so he could create an entire image of vehicles and motorbikes to create unique photographic works of art.
FIRST SPECIAL CAR & BIKE
A Mark 1 Austin Mini
BEST AUTOMOTIVE ADVICE
Never buy a new car.
AUTOMOTIVE RESOURCES
East Kent Vintage Motorcycle Club – www.eastkentclassicmotorcycleclub.co.uk
FAVORITE BOOK
The Great Gatsby – F. Scott Fitzgerald
PARTING ADVICE 
It's a beautiful world out there.  Sometimes you have to look very hard to find the beauty. But it is worth looking.
HOW TO FIND NICK
Nick Veasey – www.nickveasey.com
HELPING CARS YEAH GROW
You can help promote Cars Yeah interviews. Please go to iTunes and post a comment.
Every little bit helps and we will greatly appreciate your support.