Podcast: Play in new window | Download

Listen To Nicolas by Clicking on the Red Arrow Above or Visit iTunes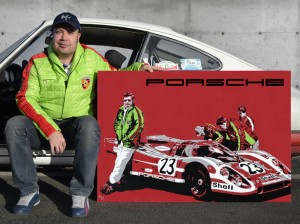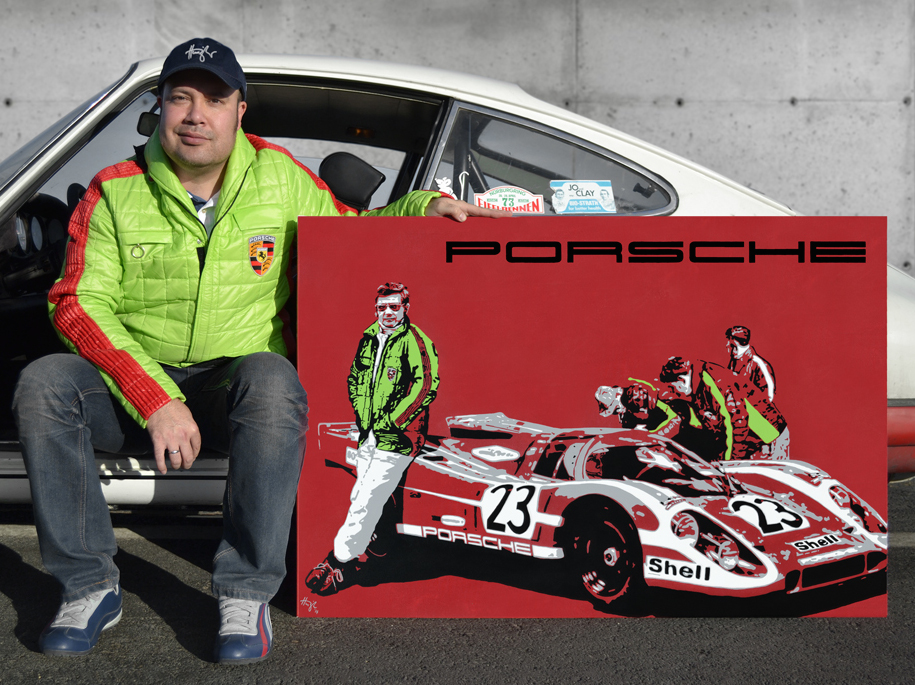 Nicolas Hunziker is an automotive artist that is fueled by passion.  He is a fourth generation painter whose roots in creativity go back to his great-grandfather who was a classically trained painter.  His grand uncle was the famous Prince Bira of Siam who was the first Thai, Grand-Prix motor racing driver.  After graduating from the Art Center College of Design Nicolas worked as an Advertising Art Director.  After years in the commercial ad business he kept coming back to his passions; painting and automobiles, and specifically racing.  His style, which he calls Period Correct Art is bold, colorful, graphic, and has a definitive racing theme.  You'll find his work in magazines, on posters, apparel, films, and painting including murals and commissioned artwork that hangs in some of the most famous collections around the world.
SPONSORS
Want to sponsor the Cars Yeah podcast? Contact us today.
SUCCESS QUOTE 

"Have the tenacity to follow your dream." – Joe Siffert
BUSINESS CHALLENGE 

Nicolas just finished a large collection of his work, with Porsche in Germany, where his work is available in over 700 Porsche outlets worldwide. Listen and find out what he learned working with a huge company like Porsche.
AH-HA MOMENT 

After Nicolas painted four paintings for his own home and they were quickly purchased by a friend, he painted more. And they sold as well. An ah-ha moment arose when he realized his art could generate consistent income for him. Then another ah-ha moment that was even bigger arose. Listen to learn what happened.
FIRST SPECIAL AUTOMOBILE
Early MK1 Mazda Miata
BEST AUTOMOTIVE ADVICE
When dealing with other companies, be very careful and make sure you sit at the same table.
FAVORITE RESOURCE

Cars Yeah Podcast – CarsYeah.com
FAVORITE BOOK
Grand Prix Who's Who – Steve Small
PARTING ADVICE
Be true to yourself.
HOW TO FIND NICOLAS
You will find Nicolas at www.nicolashunziker.com
HELPING CARS YEAH GROW
You can help promote Cars Yeah interviews. Please go to iTunes and post a comment. Every little bit helps and we will greatly appreciate your support.