Podcast: Play in new window | Download


Listen To Paul by Clicking on the Red Arrow Above or Visit iTunes or Stitcher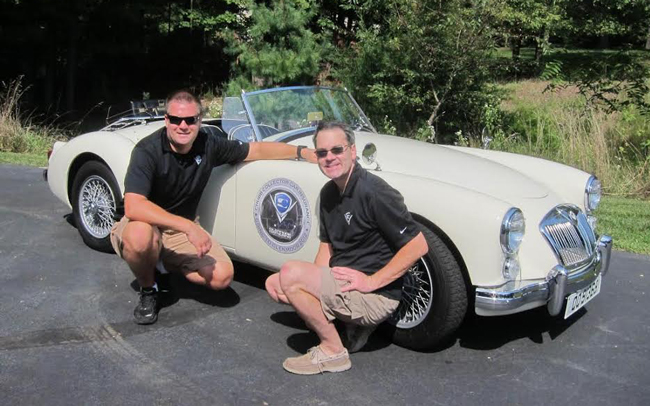 Paul Morrissette is the President of Chubb Insurance Solutions Agency, the division of the Chubb Corporation that works with many of America's most important car collectors on their insurance needs.  Chubb is a proud sponsor of the Pebble Beach Concours d'Elegance, Amelia Island Concours d'Elegance, the California Mille, Forest Grove Concours d'Elegance as and other prominent shows and rallies across the country. Paul has been with Chubb for 26 years, and has held various leadership positions in the United States and Canada.  He is a member of the Classic Car Club of America, the MG Car Club of England, and various car registries. He lives in New Jersey with his wife, 3 daughters, and spends his spare time in the garage with his 2 MG's.
SHOW SPONSORS  
Forest Grove Concours d'Elegance
NOCO Genius Boost Jump Starter
SUCCESS QUOTE
"I've learned that people will forget what you said, forget what you did, but people will never forget how you made them feel."  – Maya Angelou
CAREER CHALLENGE
Trying to enter a crowded collector car insurance market thinking it would be easy.
AH-HA MOMENTS
How Chubb handled the horrible ramifications of 911 on their employees, customers, and business.
FIRST SPECIAL CAR 
A 1960 MGA 1600
BEST AUTOMOTIVE ADVICE
You've gotta go out and drive your cars.
GREAT AUTOMOTIVE RESOURCE 
Keep up on your vehicles current value by following the auctions sites and reviewing actual sales.
Edison Concours – www.edisonconcours.org
FAVORITE BOOK
The Red Car – Don Stanford
PARTING ADVICE 
Take a few minutes and talk with a trusted insurance professional that knows the collector car market, like Chubb, and don't assume your daily driver auto insurance will take care of you should your collector car meet with an unfortunate situation.
HOW TO FIND PAUL
Chubb Collector Car – www.chubbcollectorcar.com
Forest Grove Concours d'Elegance – Forest Grove Concours d'Elegance
HELPING CARS YEAH GROW
You can help promote Cars Yeah interviews. Please go to iTunes and post a comment.
Every little bit helps and we will greatly appreciate your support.