Podcast: Play in new window | Download


Listen To Pete by Clicking on the Red Arrow Above or Visit iTunes or Stitcher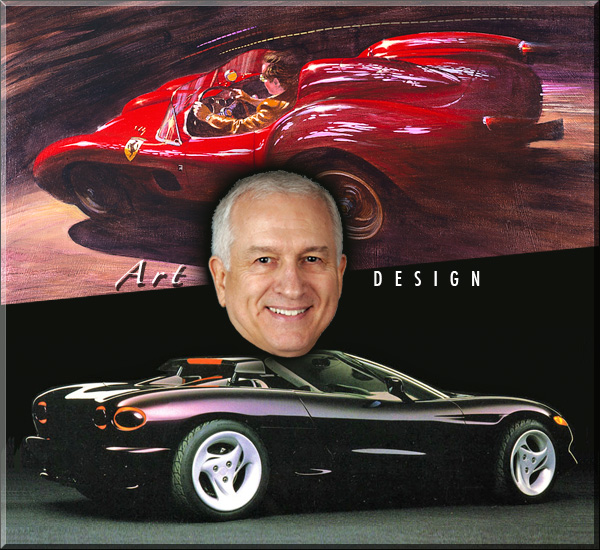 Pete Aylett is the great-grandson of a London carriage maker. He had a 25 year career as an automotive design engineer with British, German, American, and Japanese car companies. He worked for Ford and Lotus in England, Mercedes in Stuttgart, GM in Detroit, Nissan, and Mazda at the advanced design studios in California. Thirteen years ago he founded his own company:  Car Art, Inc. – selling art by renowned car designers, fine artists, and photographers.  Today, he represents 80 artists from 20 countries in the world's largest online car art gallery, with 1,300 artworks of 130 different marques.  Peter is a member of the Motor Press Guild and a past member of the Society of Automotive Engineers and the Industrial Designers Society of America.
SHOW SPONSORS  
NOCO Genius Boost Jump Starter
SUCCESS QUOTES
"Be prepared." – Lord Baden-Powell
"If you're the best in your field, you'll never go bust." – Sir Richard Branson
CAREER CHALLENGE
When his entire design group was laid off and he went through transitioning from a career in automotive design to his business in automotive fine art.
AH-HA MOMENTS
Coming up with the concept of being able to purchase art created by the person who designed your favorite car.
FIRST SPECIAL CAR 
An Austin Mini
BEST AUTOMOTIVE ADVICE
Invest in the best tools you can afford.
 GREAT AUTOMOTIVE RESOURCES 
Car Art US – www.carart.us
FAVORITE BOOK
AFAS A Celebration of Automotive Art – Gerry Durnell
PARTING ADVICE
You must have self-confidence and self-esteem to succeed.
HOW TO FIND PETE
Car Art US – www.carart.us
Linkedin – www.linkedin.com/profile
HELPING CARS YEAH GROW
You can help promote Cars Yeah interviews. Please go to iTunes and post a comment.
Every little bit helps and we will greatly appreciate your support.