Podcast: Play in new window | Download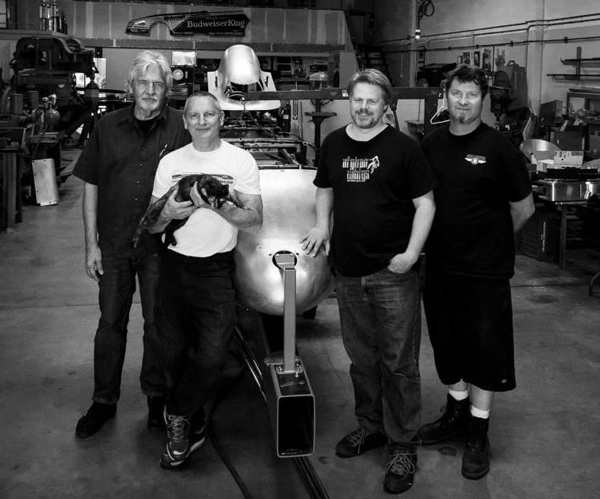 Peter Bodensteiner is the Founder of Stance & Speed (third from the left above), a company that publishes and sells books for automotive enthusiasts. He is a 14-year veteran of automotive publishing and is an avid enthusiast, racing fan and driver. Peter has edited or published over 200 books and calendars, 14 of which have earned the International Automotive Media Award and the International Motor Press Association's Ken W. Purdy award. The publishing house is also the home of the Stance & Speed Monograph Series of books, created in collaboration with Peter Harholdt Photographic Arts and a guest on Cars Yeah, which now numbers 5 volumes.
Photo credit Holly Martin
SHOW SPONSOR 
NOCO Genius Boost Jump Start  – Here.
"I wonder through the dark wilderness by the light of my burning map." – Poet Lucien Zell 
"Your real work is not what gives you your food, it's what gives you your hunger." – Poet Lucien Zell
Within a two year period Peter faced several challenging life events, on of which was losing his job. Listen to how these challenges lead to starting his own business and put him on an entirely new path in life.
AH-HA MOMENTS
After experiencing the decline in the large book stores over the past 7 years Peter learned that you have to be careful who you are working for. Listen to how he took this observation and built a thriving business in books despite the downturn.
FIRST SPECIAL CAR
A 1994 Miata
BEST AUTOMOTIVE ADVICE
A car in a corner is more stable when you're on the gas. – Picked up from Ross Bentley
AUTOMOTIVE RESOURCE
Mercedes Source – www.mercedessource.com
FAVORITE BOOK
Gurney Eagle Westlake – Stance and Speed Monograph Series
Beast – Jade Gurss
PARTING ADVICE 
Explore another area of the automotive hobby that you haven't yet discovered.
HOW TO FIND PETER
Stand and Speed – www.stanceandspeed.com
Facebook – www.facebook.com/StanceandSpeed
Twitter – @stanceandspeed  
HELPING CARS YEAH GROW
You can help promote Cars Yeah interviews. Please go to iTunes and post a comment. Every little bit helps and we will greatly appreciate your support.