Podcast: Play in new window | Download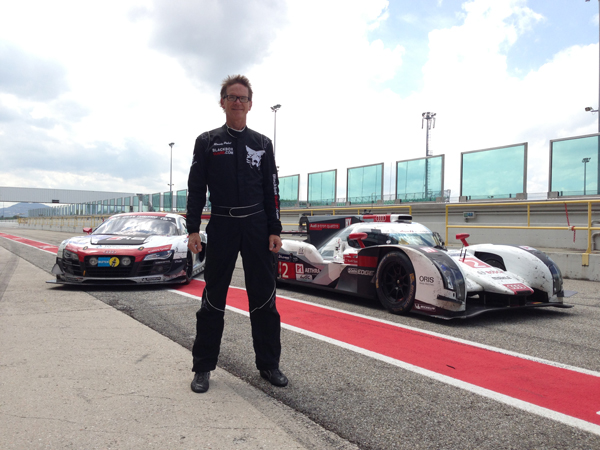 Randy Pobst is a road racing driver with over eighty wins on the track. He's had factory driving contracts with Porsche, Audi, Mazda, Volvo, and he currently races with Mazda, racing a Mazda MX-5 Miata in the Continental Tire Sports Car Challenge. Randy is also a journalist and has been writing a column in SportsCar magazine for over ten years, and he conducts extensive testing with Motor Trend magazine. At the time of this interview Randy had just came off a victory in the Thunderhill 25 Hour in the Davidson Racing Norma sports racer and was preparing for another race as we talked.
SHOW SPONSOR 
NOCO Genius Boost Jump Start  – Here.
The lowest moment Randy had in racing was when another driver intentionally crashed in to him. Listen to a wild story of danger and frustration.
AH-HA MOMENTS
After starting in autocross Randy quickly realized he could run with the best and best them. From this his career moved in to professional racing and he was off.
FIRST SPECIAL CAR
A 1972 Datsun 510
BEST AUTOMOTIVE ADVICE
Don't crash.
FAVORITE BOOKS
Skip Barbor Racing School Going Faster  – Carl Lopez 
The Power of Now – Eckhart Tolle
FAVORITE RESOURCES
Auto Trend Magazine – www.motortrend.com
PARTING ADVICE 
If you love something, never give up.
HOW TO FIND RANDY
Randy Pobst – www.randypobst.com
Facebook – www.facebook.com/pages/Randy-Pobst
HELPING CARS YEAH GROW
You can help promote Cars Yeah interviews. Please go to iTunes and post a comment. Every little bit helps and we will greatly appreciate your support.