Podcast: Play in new window | Download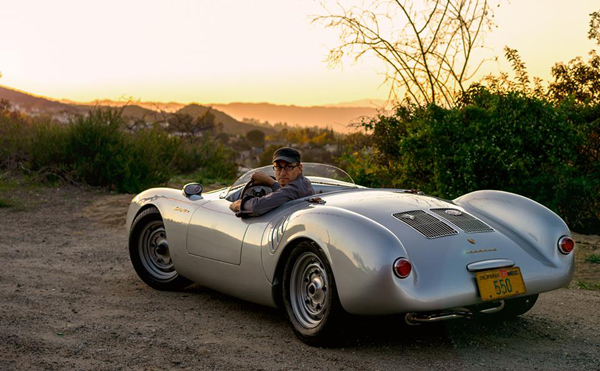 Rob Angelo is spearheading content creation for a variety of different brands through his new media production company and YouTube channel, Roads & Rides. In addition to creating branded automotive content for high profile clients, Rob is also collaborating with numerous partners on various other projects. In 2014, he held a variety of positions ranging from Director, Assistant Director, Cinematographer and Producer on multiple automotive based TV commercials and shows. While at NBC Digital he worked on award winning interactive experiences for The Voice, Jimmy Fallon, and Saturday Night Live. Rob has also created and produced segments for Jay Leno's Garage where he received an Emmy Award.
SHOW SPONSOR 
NOCO Genius Boost Jump Start  – Here.
Robert worked with NBCs late night shows. He and his boss were pitching content ideas to the executives and it wasn't going so well. All was about to end when Robert blurted out an idea for a car show to Jay Leno. That began six years of Jay Leno's Garage, the on line series which eventually lead to an Emmy.
AH-HA MOMENTS
After finding himself without a job Robert had to find something new. Find out how a job loss lead to a new career path and great success.
FIRST SPECIAL CAR
A Porsche 550 Spyder replica shown above.
BEST AUTOMOTIVE ADVICE HE HAS RECEIVED
How to correctly hit an apex on a racetrack.
FAVORITE BOOK
Never Leave Well Enough Alone – Raymond Loewy
FAVORITE RESOURCES
Google
Jalopnik – www.jalopnik.com
Auto Blog – www.autoblog.com
Road & Track – www.roadandtrack.com
PARTING ADVICE 
Always keep thinking of new things. Never create a formula for your life.
HOW TO FIND ROBERT
Roads and Rides – www.youtube.com/user/RoadsAndRides
Facebook – www.facebook.com/robertangelo
Twitter – www.twitter.com/search?q=robert
Instagram – www.instagram.com/robertangelo
HELPING CARS YEAH GROW
You can help promote Cars Yeah interviews. Please go to iTunes and post a comment. Every little bit helps and we will greatly appreciate your support.