Podcast: Play in new window | Download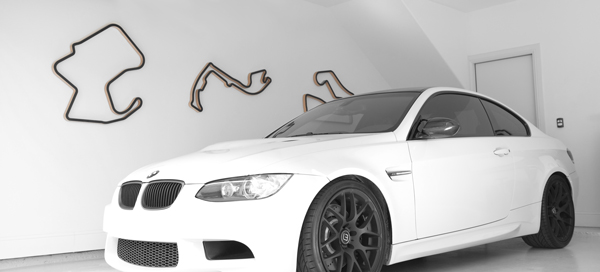 Russell Byrnes is the founder of Linear Edge, a global motorsport lifestyle company. He designs and develops innovative and unique wall sculptures for motorsport enthusiasts. Prior to Linear Edge, Russell was an architect at Fusch Architects, where he designed upscale, luxury residential properties. Additionally, Russell spent time in Chile participating in the Start-Up Chile program for entrepreneurs and interned for the Editor-in-Chief of Jalopnik, an online media community for automotive enthusiasts. Russell earned a Bachelors of Environmental Design from the College of Architecture at Texas A&M University.
SHOW SPONSOR 
NOCO Genius Boost Jump Start  – Here.
"Far better is it to dare mighty things  to win glorious triumphs even though checkered by failure then to rank with those poor spirits to neither enjoy nor suffer much because they live in the grey twilight that knows neither victory nor defeat." – Theodore Roosevelt
After launching Linear Edge Russell met with great challenges when outsourcing the production of his products. After three failed vendors he thought his dream had come to an end. Listen and learn how he overcame these failures and moved forward to success.
AH-HA MOMENTS
When a potential new customer found Russell's company and wanted to offer his products in their catalog he knew he had something with potential.
FIRST SPECIAL CAR
A 2001 Ford F150 Super Crew
BEST AUTOMOTIVE ADVICE
There's plenty of time in your life to get a practical car. When you're young, get a sports car. – Russell's Mom
AUTOMOTIVE RESOURCE
Get involved with the on line forums in whatever you are passionate about.
FAVORITE BOOK
The Bible.
PARTING ADVICE 
Treat Jettas like gravel trucks. It will most likely save your life at one point.
HOW TO FIND RUSSELL
Linear Edge – www.linearedge.com
Facebook – www.facebook.com/LinearEdge
HELPING CARS YEAH GROW
You can help promote Cars Yeah interviews. Please go to iTunes and post a comment. Every little bit helps and we will greatly appreciate your support.