Podcast: Play in new window | Download


Listen To Satch by Clicking on the Red Arrow Above or Visit iTunes or Stitcher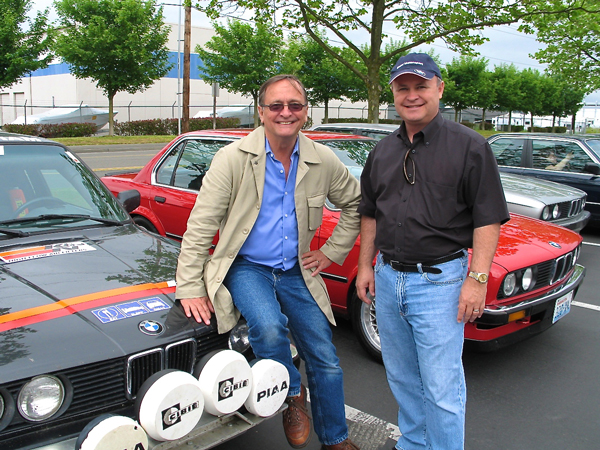 Satch Carlson is a raconteur, a humorist, and a veteran correspondent of what he calls the international Motorsports Journalism Bidness. He spent years as a columnist and feature writer at AutoWeek magazine and many other publications before taking the helm of Roundel Magazine, the official publication of the 70,000+ member BMW Car Club of America. He also contributes monthly columns to Hemmings Sports & Exotic Cars magazine. He is an active participant in driving events and tours and he's at home on the track as much as the open road. He loves his Z4M roadster so much that he was once heard to say, "When I die, just put handles on the roadster – and dig a deep hole."
SHOW SPONSOR  
NOCO Genius Boost Jump Starter
CarpeGear.com The Little Red Racing Car
"The important thing is this. To be able at any moment to sacrifice what we are for what we could become." – Charles Bose
"I am not a missionary. I am not here to save you. I can only save myself from what is happening to you. There is room in my boat if you want to jump in."   – Jersey Kazińsky
An interesting behind the scenes story about how Satch became the editor of Roundel magazine.
AH-HA MOMENTS
After taking over the editor role at Roundel and the BMW Club Satch approached the board with the concept that what they had was much more than a club publication but instead a national magazine that needed to attract nations advertisers.
FIRST SPECIAL CAR
A 1943 Military Jeep
BEST AUTOMOTIVE ADVICE
Sign the papers, this ain't no F'in dress rehearsal! – Advice from a friend as Satch was about to purchase his Z4M Roadster.
AUTOMOTIVE RESOURCE
Alibris – www.alibris.com
FAVORITE BOOKS 
Catch 22  – Joseph Heller
The Kings of the Road – Ken Purdy
Stand On It – Stroker Ace
PARTING ADVICE 
Of you're ever going to stand on it stand on it now. The longer you wait, the slower you get.
HOW TO FIND SATCH
BMW Car Club – www.bmwcca.org
HELPING CARS YEAH GROW
You can help promote Cars Yeah interviews. Please go to iTunes and post a comment.
Every little bit helps and we will greatly appreciate your support.