Podcast: Play in new window | Download


Listen To Spike by Clicking on the Red Arrow Above or Visit iTunes or Stitcher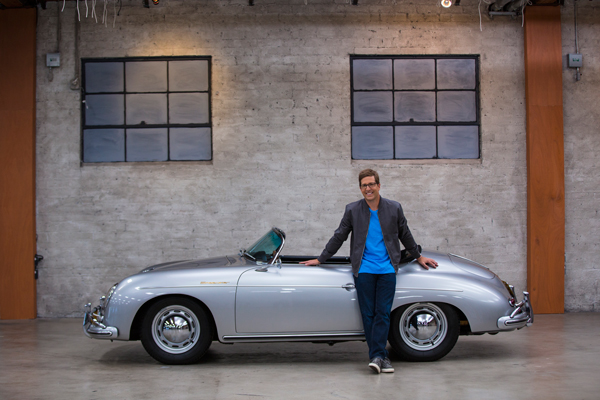 Spike Feresten is the host of Esquire Network's Car Matchmaker now entering its second season. Spike calls upon his years as an automotive expert to match the right car with the show's guest. His career as a television comic writer is decades long. He's earned multiple Emmy nominations and he wrote for David Letterman on Late Night. Spike also wrote for the groundbreaking sitcom Seinfeld where he became Supervising Producer and garnered three additional Emmy nominations, one for the famous Soup Nazi episode. He's hosted his own late night series, Talkshow with Spike Feresten, and he's known as an expert in the automotive world. Spike continues to write and work in television and movies and he's always looking for that perfect car.
SHOW SPONSORS  
CarpeGear.com The Little Red Racing Car
NOCO Genius Boost Jump Starter
SUCCESS QUOTE
"There are no rules."
CAREER CHALLENGE
Spike's father passed from cancer and that same month his TV show was canceled due to changes in management at Fox.
AH-HA MOMENTS
Listen to a hilarious story about Spike being in college, acting up, getting kicked out of his dorm, and realizing he needed to find his way to network television, meeting a girl in a bar and landing an internship with David Letterman. You can't make this stuff up!
FIRST SPECIAL VEHICLE 
A Hodaka Wombat dirt bike
BEST AUTOMOTIVE ADVICE
Drive it like you hate it.
 GREAT AUTOMOTIVE RESOURCE 
Jalopnik – http://jalopnik.com
FAVORITE BOOK
Howard's Gift – Eric Sinoway
PARTING ADVICE 
If you have special vehicles, get out there and drive them. Who are you saving them for?
HOW TO FIND SPIKE
Car Matchmaker on Esquire Network – www.tv.esquire.com/now/car-matchmaker
Facebook – www.facebook.com/spike.feresten
Twitter – @spikeferesten
Instagram – www.instagram.com/spikeferesten
HELPING CARS YEAH GROW
You can help promote Cars Yeah interviews. Please go to iTunes and post a comment.
Every little bit helps and we will greatly appreciate your support.