Podcast: Play in new window | Download


Listen To Steve by Clicking on the Red Arrow Above or Visit iTunes or Stitcher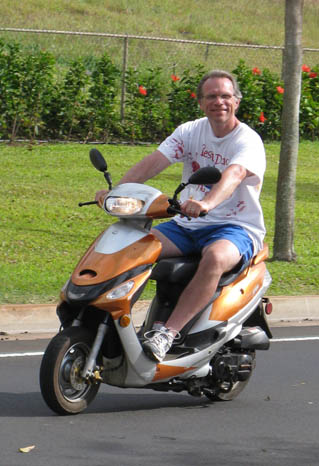 Steve Johann owns Sound Image Solutions and he is the producer of The Hog Radio Show. Started in 2007, Steve and his co-host Walt Fletcher cover the world of motorcycling and rider lifestyle. He has interviewed many of the most well known enthusiasts in the market. His website is an extension of the show and features news, articles, and content covering the world and lifestyle of motorcycling.
SHOW SPONSOR  
NOCO Genius Boost Jump Starter
CarpeGear.com The Little Red Racing Car
Steve went back to school as an adult with aspirations of being an art director at ad agencies. After schooling he discovered this dream was going to be a great challenge.
AH-HA MOMENT
After trying a radio show Steve discovered podcasting via the web and began building an audience.
FIRST SPECIAL CAR
A Mazda 1800
BEST AUTOMOTIVE ADVICE
Don't go in debt buying a car.
RESOURCES
Forbes – www.forbes.com
Dennis Prager – www.dennisprager.com
FAVORITE BOOKS 
Man's Search for Meaning – Viktor E. Frankl
PARTING ADVICE 
It's never too late to do something new. Make some time to go out and do something new.
HOW TO FIND STEVE
Hog Radio – www.thehogradioshow.com
HELPING CARS YEAH GROW
You can help promote Cars Yeah interviews. Please go to iTunes and post a comment. Every little bit helps and we will greatly appreciate your support.