Podcast: Play in new window | Download


Listen To Steve by Clicking on the Red Arrow Above or Visit iTunes or Stitcher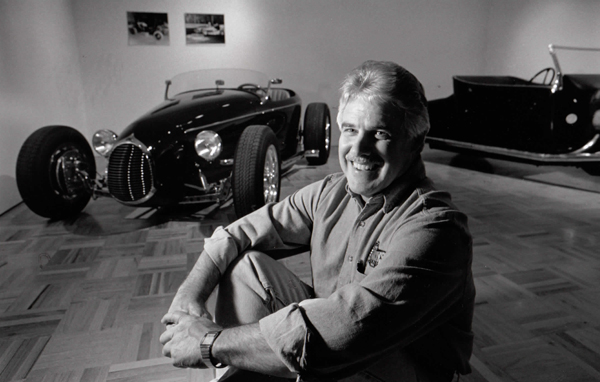 Steve Moal of Moal Coachbuilders in Oakland, California, comes from a long line of skilled metal workers going back to his grandfather William who emigrated here to the United States from France. Steve's shop carries on a tradition carried forward by his father George and today Steve and his wife and sons design, engineer, fabricate, and assemble custom coachcraft vehicles for the most discerning automotive enthusiasts. His skilled team of artisans create, and build distinct and spirited high-performance motorcars that are recognized around the world as works of art.
SHOW SPONSOR  
NOCO Genius Boost Jump Starter
Steve talks about working on creating an environment where they complete jobs with the same ambition that they started the project with. Overcoming all the challenges that can derail a project is the key.
AH-HA MOMENT
Steve's ah-ha moments some along the journey of building that next car as the project develops its own life. Listen to how one of those ah-ha special cars, the California V8 Special, ended up winning Build of the Year at the Oakland Roadster Show.
FIRST SPECIAL CAR
The custom made California V8 Special
BEST AUTOMOTIVE ADVICE
Keep things simple. Save something for the next project.
AUTOMOTIVE RESOURCES
Megadeluxe – www.megadeluxe.com
FAVORITE BOOKS 
Hot Rod Garages – Peter Vincent
The Bonneville Salt Flats – Peter Vincent
Hot Rod – Peter Vincent
PARTING ADVICE 
Complete each project with the same enthusiasm that you started with.
HOW TO FIND STEVE
Moal Coachbuilders – www.moal.com
Facebook – www.facebook.com/MoalCoachbuilders
HELPING CARS YEAH GROW
You can help promote Cars Yeah interviews. Please go to iTunes and post a comment. Every little bit helps and we will greatly appreciate your support.