Podcast: Play in new window | Download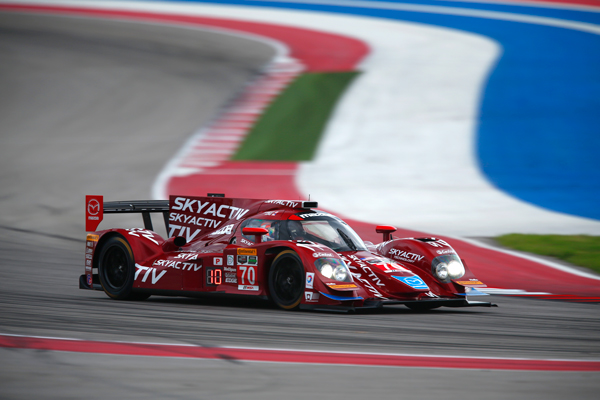 Sylvain Tremblay is the owner and a driver at SpeedSource. He's raced since winning the first race he ever entered-an SCCA autocross at the age of 16. Over the years his love of racing turned in to a business, and in 1995 he established SpeedSource. Today he runs the Mazda Prototype factory program. 
After finishing second in the Grand Sports Championship several times in the late 90's, in a Mazda RX-7 Twin Turbo, Sylvain put together a winning season in 2001 scoring 7 wins on the way to the Triple Crown Championship. In 2004 he took home his second professional Championship when he won the Grand Am Cup Sport Touring title.
SHOW SPONSOR 
NOCO Genius Boost Jump Start  – Here.
"We earn the trophies at the shop. We just pick them up at the race track." – Sylvain Tremblay
In racing you'll have an enormous number of doors closed on you. Learn to never accept no.
AH-HA MOMENTS
Realizing that operating with the mindset that Sylvain builds cars for himself, to his personal standards, and that attention to detail is paramount in being successful.
FIRST SPECIAL CAR
A 1981 Dodge Charger 2.2
BEST AUTOMOTIVE ADVICE
Don't quit.
FAVORITE BOOKS
The Beast – Jade Gurss
FAVORITE RESOURCES
Google Images
PARTING ADVICE 
Don't give up. Don't take no for an answer.
HOW TO FIND SYLVAIN
SpeedSource – www.speedsource.com
Facebook – www.facebook.com/SpeedSource
Twitter –www.twitter.com/SpeedSource
Twitter – www.twitter.com/ST70
HELPING CARS YEAH GROW
You can help promote Cars Yeah interviews. Please go to iTunes and post a comment. Every little bit helps and we will greatly appreciate your support.