Podcast: Play in new window | Download


Listen To Tina by Clicking on the Red Arrow Above or Visit iTunes or Stitcher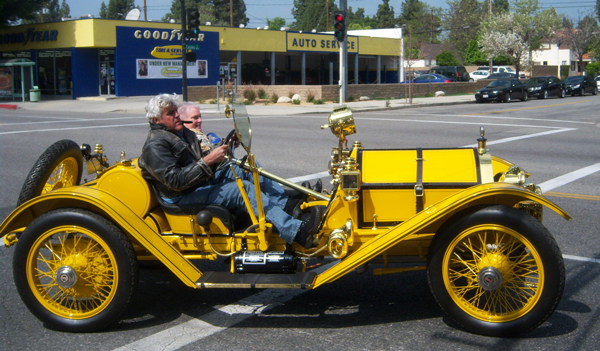 Tina Van Curen is the owner of Autobooks-Aerobooks in Burbank, California. Autobooks was established in 1951 and is known world-wide as a resource and meeting place for collectors, racers, and enthusiasts of all types. Tina grew up in Southern California in a family of car guys. While at UC Riverside getting a BA and an MA in Economics she discovered Riverside International Raceway and sports car racing. During her tenure in the 1990's as President of the Alfa Romeo Owners Club in Southern California she took the plunge into vintage racing, joined VARA and ran an Alfa Spider. In addition to running the bookstore she has organized the Best of France and Italy show in LA, and the Queen's English British show as well. That's Jay Leno Tina is cruising around Burbank with in the photo above.
SHOW SPONSOR  
NOCO Genius Boost Jump Starter
CarpeGear.com The Little Red Racing Car
"If you are willing to work you can do whatever you want and you can be whatever you want to be." – Tina's father
CAREER CHALLENGE
Tina thought she would be taking over the family business but when her father decided to retire, he had someone different in mind to take over the business.
AH-HA MOMENTS
Deciding to purchase Autobooks books store and realizing she could combine her passion for cars in to a business.
FIRST SPECIAL CAR
An MGA
BEST AUTOMOTIVE ADVICE
Buy the best car you can for what you have to spend.
AUTOMOTIVE RESOURCES
Sports Car Market – www.sportscarmarket.com
Automobile Quarterly – Out of business but available on eBay and in used book stores
FAVORITE BOOK 
Riverside International Raceway – Pete Lyons
PARTING ADVICE 
If you want to do something you can find a way to do it. Don't wait for someone to hand it to you. Get out and do it.
HOW TO FIND TINA
Autobooks-Aerobooks – www.autobooks-aerobooks.com
The Autobooks Store is located at 2900 West Magnolia, Burbank California 91505
HELPING CARS YEAH GROW
You can help promote Cars Yeah interviews. Please go to iTunes and post a comment.
Every little bit helps and we will greatly appreciate your support.