Podcast: Play in new window | Download


Listen To Tom by Clicking on the Red Arrow Above or Visit iTunes or Stitcher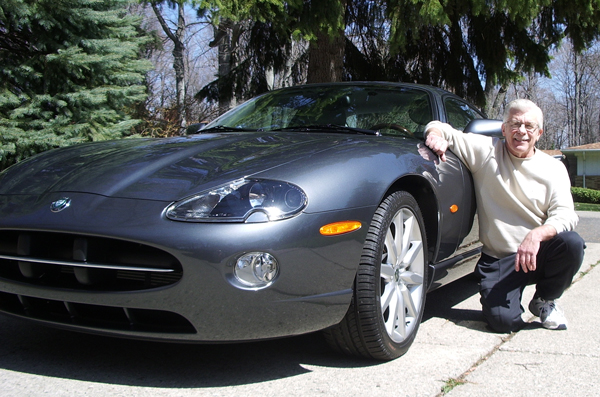 Tom Hale spent two years at General Motors, another at Chrysler, and 17 years at American Motors as a Styling Designer. He then set out to pursue his passion in art and today has sold over three thousand original paintings to clients all over the world. He has received numerous awards including the Gold Medal of Honor from the American Watercolor Society. He's produced 59 commissioned event posters and his work can be found at the most prestigious concours events and galleries. He is a member of the Automotive Fine Arts Society and the American Watercolor Society.
SHOW SPONSORS  
CarpeGear.com The Little Red Racing Car
NOCO Genius Boost Jump Starter
SUCCESS QUOTE
"Success in anything comes from persistence, passion and just really hard work."
CAREER CHALLENGE
After being rejected from Art Center School and being told he had to potential, Tom took that as a challenge to get in and not only did he reapply and get accepted, he graduated with honors.
AH-HA MOMENTS
Realizing that he could make a full time career from painting after one of his pieces sold in a gallery.
FIRST SPECIAL CAR
An 1950 Plymouth in Army green
BEST AUTOMOTIVE ADVICE
Art Center telling Tom he showed no potential. Why was this good advice? It became one of his greatest challenges of his life.
 GREAT AUTOMOTIVE RESOURCE 
Jerry's Artarama – www.jerrysartarama.com
FAVORITE BOOK
Automobile Quarterly – The company is out of business but past issues can be found at eBay
PARTING ADVICE 
Keep your dreams and pursue them. Be persistent. Just do it.
HOW TO FIND TOM
Tom Hale Gallery – www.tomhalegallery.com
You can help promote Cars Yeah interviews. Please go to iTunes and post a comment.
Every little bit helps and we will greatly appreciate your support.