Podcast: Play in new window | Download

Listen To The Guys by Clicking on the Red Arrow Above or visit iTunes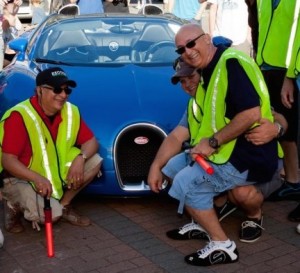 I would like you to meet Tom Nault, Vic Tiscareno and Nic Bergeron…
What happens when three successful entrepreneurs, who all share a passion for vintage and exotic cars, collaborate on how to spend their Saturday mornings?  You end up with Exotics @ Redmond Town Center.  The Cars & Coffee phenomenon has swept the country and here in the Pacific Northwest it lives strong.  Every Saturday morning, when it's not raining, enthusiasts gather to enjoy their cars and talk shop.  These three guys run the show with the help of many dedicated volunteers and having attended this fun event, what a gathering it has become.  Amazing people and cars create a spectacular event.
SPONSORS
Want to sponsor the Cars Yeah podcast? Contact us today.
SUCCESS QUOTES 

"Try to be fair and always do the right thing." – Vic
"It's about getting out of your own way." – Tom
" Success is earned and not given." – Nic
EVENT CHALLENGE 

Keeping their event true to its original design of "Exotics" meant working with people who's cars don't fit the model of the event.
AVENT AH-HA MOMENT 

When they started meeting people who came from all over the world to attend their event they knew that what they created was a success.
FIRST AUTOMOBILE
Fiat 850 Spyder – Tom
1970 Ford Country Squire (with fake wood paneling) – Vic
1979 Ford Grenada (Granny Apple Green) – Nic
BEST AUTOMOTIVE ADVICE
Buy Rare – Tom Nault
Know if you have synchro in second gear. – Vic
Have good brakes – Nic
FAVORITE RESOURCE

Ferrari Chat – Tom
Fast Lane Daily – Nic
6Speed – Vic
FAVORITE BOOKS

Self Made in America – John Mccormack
Big Bang Disruption – Larry Downes
How To Win Friends and Influence People – Dale Carnegie
Steve Jobs Bio – Walter Isaacson
PARTING ADVICE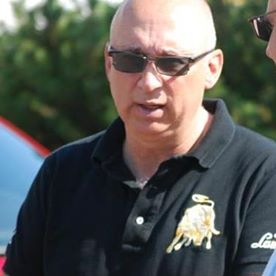 Go with what you love. – Tom
Keep the passion. – Vic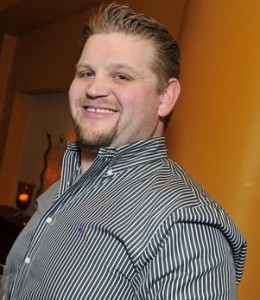 Don't let the trends influence what you love. – Nic
HOW TO FIND EXOTICS @ REDMOND TOWN CENTER
You can find their event website at www.exotics@.com