Podcast: Play in new window | Download

Listen To Dave by Clicking on the Red Arrow Above or Visit iTunes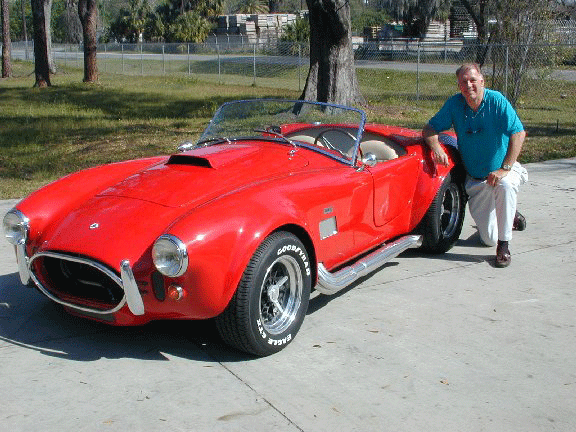 Popular television personality, Dave Bowman has spent more than twenty years in automotive television broadcasting. He pioneered automotive "how-to" TV beginning with Shadetree Mechanic. Dave went on to create Crank & Chrome, Truck Universe and Two Guys Garage. His latest venture is Motorhead Garage on Velocity Network. Dave is a member of SAE, is a former ASE certified auto mechanic; a former Indy 500 race mechanic and more. He loves sailing and restoring old race cars of course.
SPONSORS
Want to sponsor the Cars Yeah podcast? Contact us today.
SUCCESS QUOTE X2

"You've got to persevere!"-Peter Revson
"Effort equals results."  Roger Penske  -On a sign at the old Nazareth Speedway.
BUSINESS CHALLENGE

After two weeks of taping a multi-episode car show they finished up an engine build and the darn thing wouldn't start. With a cast and crew all standing around scratching their heads find out how Dave solved what was quickly becoming a disaster and turned the show in to a success. A hint…  sometimes the answer is staring you right in the face!
ENTREPRENEURIAL AH-HA MOMENT 

After years in the corporate world Dave was told by a producer that he should give TV a try. Find out what leaving the security of a corporate job and taking an entrepreneurial leap in to television changed his life. "If you don't take a chance you don't get a chance." – Dave Bowman
FIRST CAR

Ford Fairlane 500 convertible. Hear how after two weeks Dave did a major modification by tearing the front end off in an accident!
CURRENT BUSINESS

Currently hosting Motorhead Garage  produced by Masters Entertainment Group, now seen on Velocity Network.
FAVORITE THING ABOUT CARS
Working under the hood.
FAVORITE RESOURCE

FAVORITE BOOKS
Go Like Hell – A.J Maime
Gentlemen Start Your Engines – by Wilbur Shaw
PARTING ADVICE
Enjoy life, follow your dream and keep a positive attitude about everything.
HOW TO FIND DAVE BOWMAN
You can find Dave with Sam Memmolo on the TV show  Motorhead Garage , now seen on the Velocity Network.
HELPING CARS YEAH GET A BUMP START
You can help promote Cars Yeah interviews. Please go to iTunes and post a comment. Every little bit helps and we will greatly appreciate your support.