Podcast: Play in new window | Download


Listen To Vic by Clicking on the Red Arrow Above or Visit iTunes or Stitcher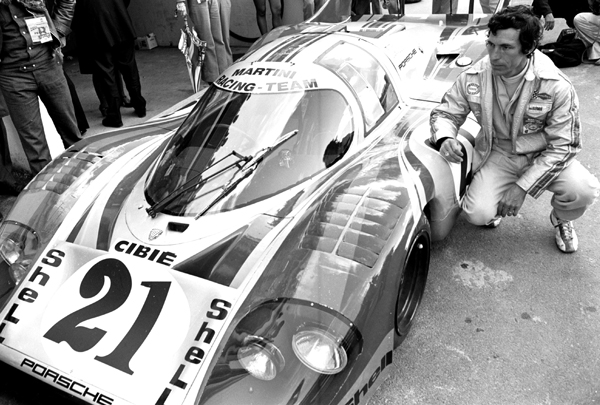 Vic Elford was one of the fastest drivers of the sixties and seventies and is a racing icon in Porsche's history. He is arguably the most versatile all around driver of all time and he's raced and won pretty much every motoring event in Europe and the U.S. The Monte Carlo Rally, the Daytona 24 Hours, Targa Florio, the Nurburgring 1000 Kilometers, Sebring and the European Rally Championship. Then he moved to Formula 1, Can Am, Trans Am, off road racing in Africa and even Nascar. In addition to Porsche Vic's raced for almost every marque and set speed records and lap records around the globe. He drove for Steve McQueen in the movie Le Mans and Vic's authored books, narrated Michel Keyser's film The Speed Merchants and still participates in many motoring and vintage racing events.
SHOW SPONSOR  
NOCO Genius Boost Jump Starter
Vic shares a wonderful story about his early days of racing a Lotus Cortina and the first Porsche 911. Vic talks about giving up a well paying job racing for Ford to race the new 911 with no pay. It is a story you won't want to miss.
AH-HA MOMENT
In his very early years as a co-driver in rally events Vic and his driver decided they would each drive in their own cars, swapping seats. Vic beat his driver in both drives and it was then he realized he wanted to be the driver and not a co-driver.
FIRST SPECIAL RACECAR
All the Porsche 917 race cars
BEST AUTOMOTIVE ADVICE
"I'm going to fire you from being a co-driver so you will go on and become a driver."  Marcus Chambers
AUTOMOTIVE RESOURCE
Motor Sport Magazine – www.motorsportmagazine.com
FAVORITE BOOKS 
Porsche Legends – Randy Leffingwell
The Porsche High Performance Driving Handbook – Vic Elford*
PARTING ADVICE 
Pick the thing you are passionate about and do it. Don't give up until you get there.
HOW TO FIND VIC
Vic Elford – www.vicelford.com
Facebook – www.facebook.com/Vic.Elford
HELPING CARS YEAH GROW
You can help promote Cars Yeah interviews. Please go to iTunes and post a comment. Every little bit helps and we will greatly appreciate your support.