Podcast: Play in new window | Download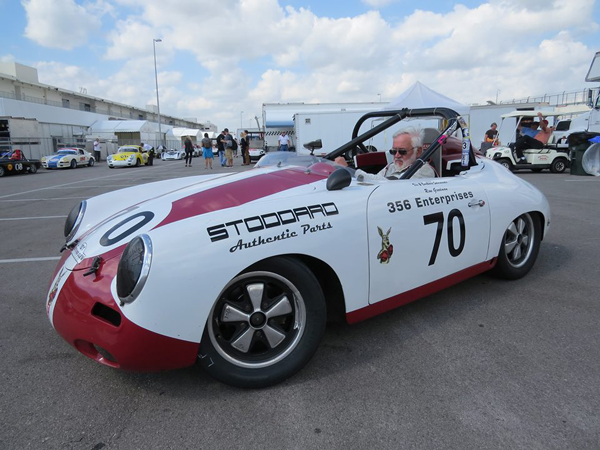 Vic and Barbara Skirmants have been running 356 Enterprises, Porsche focused business in North Branch Michigan, for over 50 years. Vic started racing in 1965 in a Porsche Speedster and then began running SCCA Nationals in a 356B Roadster and won numerous awards and titles throughout the many years in the driver's seat. Vic has continued his racing throughout the years and today runs with vintage groups. His company offers parts and services that benefit from his many years of working on and playing with Porsche 356 automobiles. If you've been to any vintage racing events you've no doubt seen Vic and Barbara or one of the many Porsches he's worked on.
  SPONSORS
Want to sponsor the Cars Yeah podcast? Contact us today.
"Never give up. " – Winston Churchill
Vic has raced for over 50 years. Listen to one time when he had to repair a car in just a week to be able to attend the next race. Did he make it?
AH-HA MOMENTS
Vic's company grew consistently over time. Listen to learn how the development of a unique part helped increase that growth.
FIRST SPECIAL AUTOMOBILE
An early aluminum body Porsche 356 Coupe
BEST AUTOMOTIVE ADVICE 
Be detail oriented and do the best you can. – Vic's High School Auto Shop Teacher
FAVORITE BOOKS
Porsche Excellence was Expected – Karl Ludvigsen
FAVORITE RESOURCES 
www.stoddard.com – Stoddard Authentic Parts
PARTING ADVICE
Never give up.
HOW TO FIND VIC
356 Enterprises – www.356enterprises.com
Facebook – www.facebook.com/vic.skirmants
HELPING CARS YEAH GROW
You can help promote Cars Yeah interviews. Please go to iTunes and Stitcher and post a comment. Every little bit helps and we will greatly appreciate your support.