Podcast: Play in new window | Download


Listen To Vu by Clicking on the Red Arrow Above or Visit iTunes or Stitcher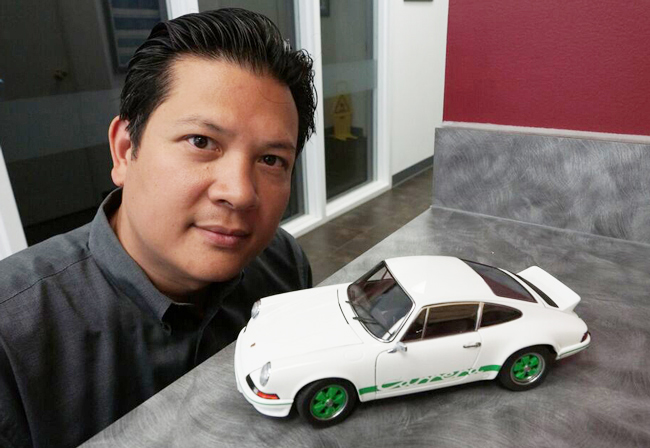 Vu Nguyen is the Executive Director of the Porsche Club of America. The PCA puts on more than 3,000 events annually in 13 different Zones that contain 144 Regions including the Club's Annual Porsche Parade. Vu joined the PCA in 2005 when the club had just over 52,000 members and that number has swelled to over 71,000 today. Add affiliate and family members and that number is 115,000 people. He and the Executive Council manage the PCA National Office and oversee a vast number of programs and events for Porsche enthusiasts around the country. Did I mention his collection of over 400 1:18 model cars?
SHOW SPONSORS  
NOCO Genius Boost Jump Starter
SUCCESS QUOTES
"Co cong mai sat,co ngay nen kim." – Vietnamese saying
Translated: If you have the will/labor/conviction to grind metal, there will be a day you'll be rewarded with a needle.
CAREER CHALLENGE
Figuring out a way to set himself up in a career doing something he truly loved.
AH-HA MOMENTS
Learning the the Porsche Club of America was looking for a Director and knowing his passion for cars and skill in management combined to make Vu the the ideal person for this role.
FIRST SPECIAL CAR 
A 1992 Mustang GT
BEST AUTOMOTIVE ADVICE
Join a car club.
GREAT AUTOMOTIVE RESOURCES 
Motor Authority – www.motorauthority.com
FAVORITE BOOK
Make it Stick – Peter C. Brown
PARTING ADVICE 
Take every road, every path, enjoy it, and don't look back.
HOW TO FIND VU
Porsche Club of America – www.pca.org
HELPING CARS YEAH GROW
You can help promote Cars Yeah interviews. Please go to iTunes and post a comment.
Every positive review helps and we will greatly appreciate your support.