Podcast: Play in new window | Download


Listen To Zack by Clicking on the Red Arrow Above or Visit iTunes or Stitcher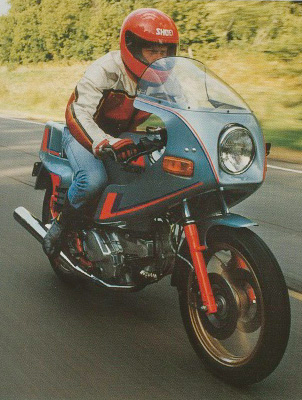 Zack Miller is the publisher of Motorbooks. It has been a wonderful source for the worlds best transportation books for almost 50 years. Founded in 1965 as Classic Motorbooks the company has published many of their own titles and has teamed with most of the biggest names in the industry over the years embracing the automotive enthusiasts lifestyle. Since joining the company in the early 1990s, Zack has held a variety of positions at Motorbooks and he authored the book Illustrated Vincent Buyer's Guide. An automotive and motorcycle enthusiasts since childhood, Zack has a particular weakness for motorcycles, especially bikes hailing from Italy.
SHOW SPONSOR  
NOCO Genius Boost Jump Starter
CarpeGear.com The Little Red Racing Car
"If you are depressed you are living in the past. If you are anxious you are living in the future. If you are at peace you are living in the present." – Lao Tzu
Zack talks about the many challenges in the print industry and book industry with the internet and economy taking their toll on books.
AH-HA MOMENT
While his company was looking for a new publisher Zack was asked to step in and help until they could find a new person. During this time he realized he liked the roll and was eventually offered this top position.
FIRST SPECIAL CAR
A 1966 Chevy half ton pickup truck
BEST AUTOMOTIVE ADVICE
If you are undertaking a restoration project, the key is to do something, no matter how small, ever day.
AUTOMOTIVE RESOURCE
Bike EXIF – www.bikeexif.com
Pelican Parts – www.pelicanparts.com
FAVORITE BOOK 
A Heartbreaking Work of Staggering Genius – Dave Eggers
PARTING ADVICE 
Don't fight who you are.
HOW TO FIND ZACK
Motorbooks – www.motorbooks.com
Facebook – www.facebook.com/MotorbooksInc
Twitter – www.twitter.com/MotorbooksInc
HELPING CARS YEAH GROW
You can help promote Cars Yeah interviews. Please go to iTunes and post a comment. Every little bit helps and we will greatly appreciate your support.