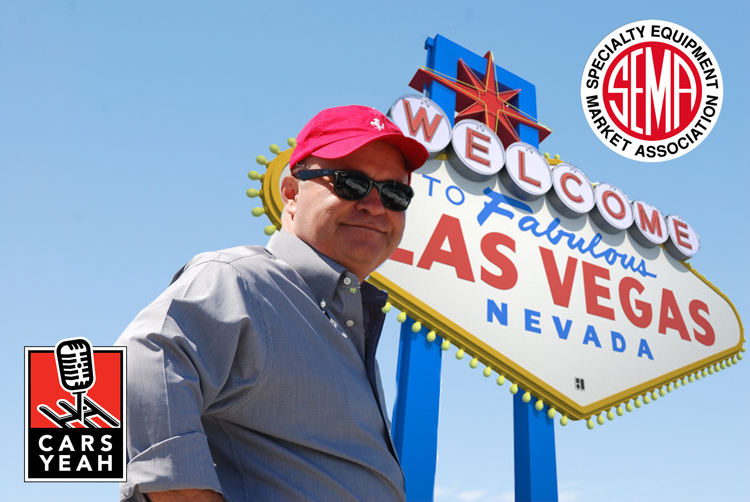 I'm in Las Vegas this week for the annual SEMA show. This is my 25th year attending and not doubt it will be bigger and better than ever. The SEMA acronym stands for Specialty Equipment Market Association. You'll find everything from aftermarket products for your automobile and garage, tools, equipment, car care, and lots of custom builds.
SEMA never fails to excite.
In the old days of SEMA everyone wore suits and business attire, and it was far more formal. Walking the show, along with the AAPEX show, feels like a thousand miles in dress shoes. Today the attire is far more casual, and fun. Along with all the cool automotive products on display, including many new products yet to be launched to the public, there are hundreds of super cool cars, trucks, and motorcycles. All that eye candy can make your eyeballs hurt!
But SEMA is really about the people.
In years past I attended looking for products to buy for when I worked at Griot's Garage. Now I attend to see some of the past 890 guests I've interviewed on the Cars Yeah podcast and I get to meet future guests too and of course talk to potential sponsors for my show. If you follow me on Social Media I'll do my best to show you some of the cool things I get to see.
Follow me at SEMA on the Cars Yeah Facebook page.