Podcast: Play in new window | Download


Listen To Ruben by Clicking on the Red Arrow Above or Visit iTunes or Stitcher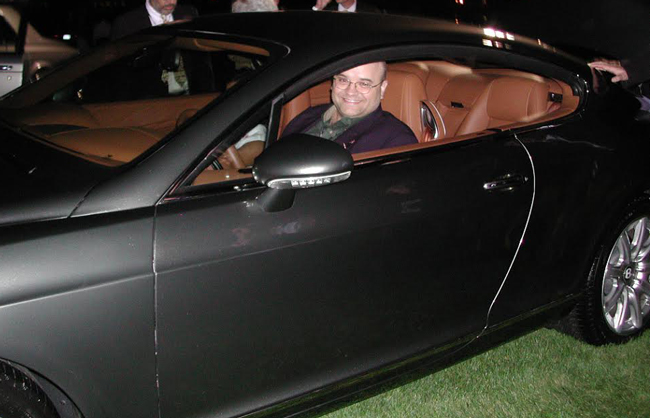 Rubén Verdés is the past President of the Rolls-Royce Owners' Club, RROC. He is also on the Board of Directors of the Rolls-Royce Foundation, an organization that exists to promote preservation and historical pursuits, as well as managing a museum exhibiting Rolls-Royce and Bentley automobiles in Pennsylvania. He is a writer and contributes to various enthusiast and lifestyle publications and is heavily involved with various annual automotive events that sponsor charities. When he's not playing with Rolls-Royces Rubén is an entrepreneur with an international banking background, an automotive historian, a writer and a believer in the power of charitable endeavors.
SHOW SPONSORS  
NOCO Genius Boost Jump Starter
SUCCESS QUOTES
"Be who you are and say what you feel. Because those who mind don't matter and those who matter don't mind." – Dr. Seuss
LIFE CHALLENGE 
Having a son who is autistic and unable to communicate through speech. Taking his son to automotive events has helped his son connect better with people.
AH-HA MOMENTS
Knowing you want to pursue what's perfect but nothing is going to be perfect.
FIRST SPECIAL CAR 
A 1956 Rolls-Royce Silver Wraith
BEST AUTOMOTIVE ADVICE
Be ready to walk away when purchasing a car.
GREAT AUTOMOTIVE RESOURCES 
Society of Automotive Historians – www.autohistory.org
Hemmings Motor News – www.hemmings.com
Rolls-Royce Owner's Club – www.rroc.org
Old Cars Weekly – www.oldcarsweekly.com
SpeedReaders – www.speedreaders.info
FAVORITE BOOK
The History of Rolls-Royce Motorcars Volume I – C.W. Morton
Rolls-Royce in America – John Webb de Campi (published 1975 / Ruben is working on a new edition – not yet published)
PARTING ADVICE 
Take your cars out and share them with the world.
HOW TO FIND RUBEN
Society of Automotive Historians – www.autohistory.org
Rolls-Royce Owner's Club – www.rroc.org
HELPING CARS YEAH GROW
You can help promote Cars Yeah interviews. Please go to iTunes and post a comment.
Every little bit helps and we will greatly appreciate your support.