Podcast: Play in new window | Download


Listen To Lyn by Clicking on the Red Arrow Above or Visit iTunes or Stitcher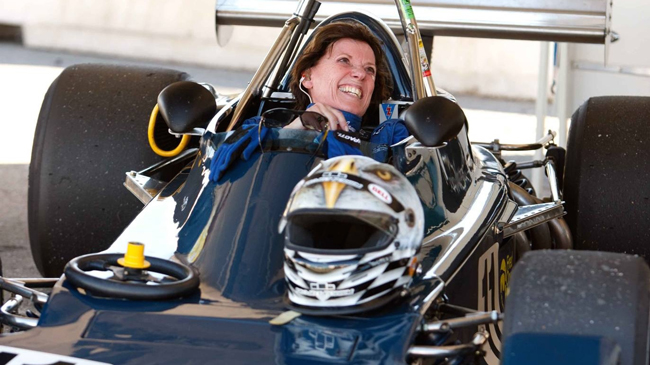 Lyn St. James has raced cars for over 40 years. She was the 1992 Indy 500 Rookie of the Year. She has victories at the 24 Hours of Daytona, 12 Hours of Sebring, Watkins Glen, Elkhart Lake, and set closed course speed records of over 225 mph. She's an author, a motivational speaker, and was named by Sports Illustrated for Women, One of the Top 100 Women Athletes of the Century. She founded the Women in the Winner's Circle Foundation and her legacy is one of inspiration, encouragement, perseverance, and commitment to excellence. Lyn is most certainly a lady who has changed the world, not only for women but anyone who strives to succeed.
SHOW SPONSORS  
NOCO Genius Boost Jump Starter
SUCCESS QUOTES
"Pressure is a privilege." – Billy Jean King
CAREER CHALLENGE 
Crashing out of her very first race in her streetcar, a Ford Pinto, almost ended her career before it got started.
AH-HA MOMENTS
During the 1978 season she attended the SCCA run offs in Atalanta.  After blowing her engine and nearly missing the finals she realize being well prepared was just as important as desire.
HER FAVORITE RACE CAR 
The next one.
BEST RACING ADVICE
How to look at a race car and get a quick grasp of whether it was going to be a good car or not. – Jim Busby
GREAT AUTOMOTIVE RESOURCES  
Performance Prime – www.performanceprime.com
FAVORITE BOOKS
The Ride of Your Life  by Lyn St. James
Oh By The Way by Lyn St. James
Car Owner's Manual by Lyn St. James
The Magic of Believing by Claude M. Bristol
PARTING ADVICE 
Find your passion and go for it!
HOW TO FIND LYN
Lyn St. James – www.lynstjames.com
HELPING CARS YEAH GROW
You can help promote Cars Yeah interviews. Please go to iTunes and post a comment.
Every little bit helps and we will greatly appreciate your support.