Podcast: Play in new window | Download
Listen To Ray by Clicking on the Red Arrow Above
or Visit iTunes or Stitcher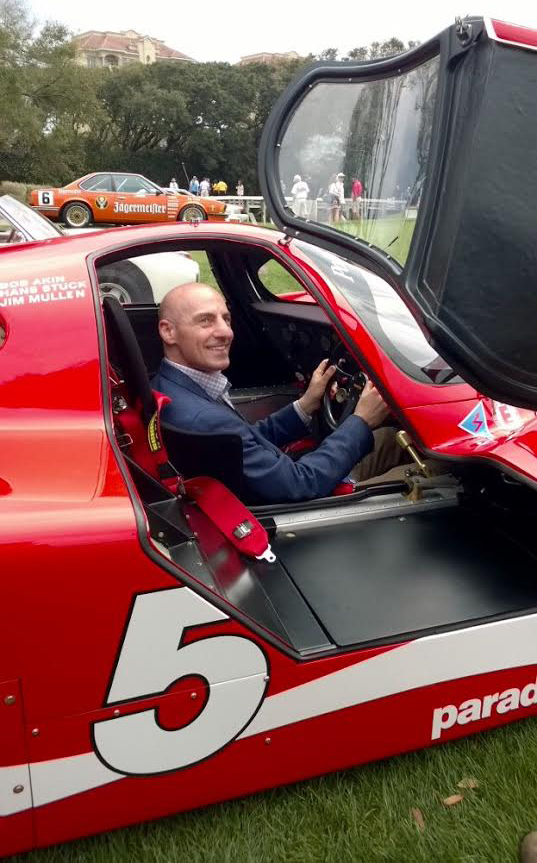 Ray Shaffer is the manager of the Classic and Delivery Center at the Porsche Experience Center in Atlanta, Georgia. This 27.4 acre complex is a reflection of Porsches past, present, and future. The facility includes a Human Performance training facility, business center, meeting areas, the Driving Simulator Center, Classic Workshop, and an exclusive fine dining restaurant. In the Heritage Center and Classic Gallery Ray manages an environment for guests to experience the evolution of the Porsche brand with changing displays of artifacts and iconic classic vehicles, from production models, classics, and motorsport collections. Ray's spent a large amount of time behind the wheel of a race car as well in the Motorola and Grand Am Cups, HSR, and Grand Am GT.
SHOW SPONSORS  
Christopher Kimball Financial Services
SUCCESS QUOTE
"Do what you love to do."
"It is not the critic who counts; not the man who points out how the strong man stumbles, or where the doer of deeds could have done them better. The credit belongs to the man who is actually in the arena, whose face is marred by dust and sweat and blood; who strives valiantly; who errs, who comes short again and again, because there is no effort without error and shortcoming; but who does actually strive to do the deeds; who knows great enthusiasms, the great devotions; who spends himself in a worthy cause; who at the best knows in the end the triumph of high achievement, and who at the worst, if he fails, at least fails while daring greatly, so that his place shall never be with those cold and timid souls who neither know victory nor defeat."    – Theadore Roosevelt
CAREER CHALLENGES 
Learning how to be more patient in his early career.
AH-HA MOMENTS
Realizing he had a way to bring his passion for the Porsche brand, racing, and the people together.
FIRST SPECIAL AUTOMOBILE
A 1992 Porsche Turbo
BEST AUTOMOTIVE ADVICE
Run to the front and stay there.
AUTOMOTIVE RESOURCES
RECOMMENDED BOOKS  
Porsche Unexpected by Randy Leffingwell, Cam Ingram*, and Michael Furman*
PARTING WORDS OF ADVICE
Do what you love. Follow your heart. And when possible, help others.
HOW TO FIND RAY
SHARE THE INSPIRATION
If you enjoyed this show, please rate it on iTunes and write a brief review. That would help tremendously in getting the word out and help others be inspired by Cars Yeah.
Your opinion matters, and I will greatly appreciate your support.