Podcast: Play in new window | Download
Listen To Randy by Clicking on the Red Arrow Above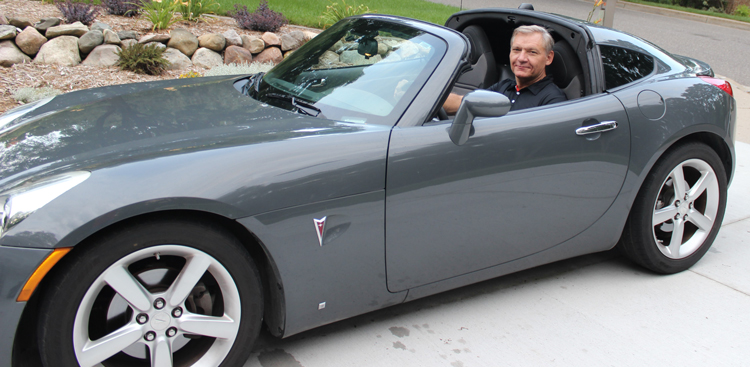 Randy Beikmann is an engineer who has spent decades using one passion, physics, to work on another, cars. His career including working in noise and vibration at the General Motors Milford Proving Grounds for over 30 years where he focused on the noise of engines, transmissions, and electric motors. He also loves to teach, helping to design and teach courses for other engineers. In 2015, Bentley Publishers published his first book, Physics for Gearheads. It combines both of his passions, explaining the physics that really makes cars tick. It is a book he wishes he'd had when he was a teenager. Randy received his Ph.D. in mechanical engineering from the University of Michigan, and currently holds four patents.
SHOW SPONSORS  
Christopher Kimball Financial Services
SUCCESS QUOTE
"A problem well stated is a problem half solved."
CAREER & LIFE CHALLENGES 
Deciding how to set up the beginning of his book that would set the proper information for the rest of the book to make sense.
AH-HA MOMENTS
Discovering why Don Garlits changed from front to rear engine dragster design. As a side note, Don Garlits has been a guest here on Cars Yeah.
FIRST SPECIAL VEHICLE
A 1969 Cougar
BEST BOOK WRITING ADVICE
Write as if you're writing for yourself and only keep the best parts in the book. 
FAVORITE BOOK
Physics for Gearheads by Randy Beikmann*
AUTOMOTIVE RESOURCES
PARTING WORDS OF ADVICE
Put together a clear vision of what you want to do and use your intuition as a guide.
PLEASE SHARE THE INSPIRATION
If you enjoyed this show, please rate it on iTunes and write a brief review. That would help tremendously in getting the word out and help others be inspired by Cars Yeah.
Your opinion matters, and I will greatly appreciate your support.