Podcast: Play in new window | Download
Listen To Bill's podcast by Clicking on the button above,
or use your mobile podcast App on iTunes, Google Play, or Stitcher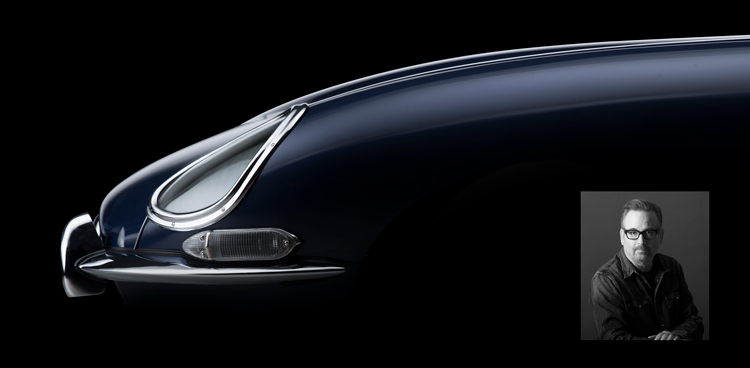 Bill Pack is an automotive photographer in Atlanta, Georgia who studied at the iconic Brooks Institute of Photography in Santa Barbara, California. His photography is influences by art and the strong graphic lines of automobiles with a focus on lighting, texture, and design. His move to shooting mostly classic cars started about a decade ago after years of shooting a wide range of subjects commercially. He approaches his subjects with a belief that every car has a story and in every story there is a narrative and a visual. Collectors and enthusiasts around the world know Bill's images for their elegant looks, strong graphic lines, and his ability to create art through his images.
SHOW SPONSORS
Landing his first professional automotive photoshoot and never having shot a car before.
AH HA MOMENT
Realizing that the new focus on his craft was going to work.
FIRST SPECIAL VEHICLE
A 1981 Honda 750 Nighthawk
BEST AUTOMOTIVE ADVICE
Find yourself a great mechanic.
RESOURCES
BOOK RECOMMENDATIONS
000 Magazine by Pete Stout
PARTING WORDS OF ADVICE
Be curious. If you're not moving forward, you're moving backwards. Nothing remains the same.
Your opinion matters, and I will greatly appreciate your support.
If you enjoyed this show, please go to iTunes and leave me a five star review. That would help tremendously in getting the word out and help others be inspired by Cars Yeah.