Podcast: Play in new window | Download
Listen To Nicolas's podcast by Clicking on the button above, or use your mobile podcast App on Apple Podcast, Google Play, or Stitcher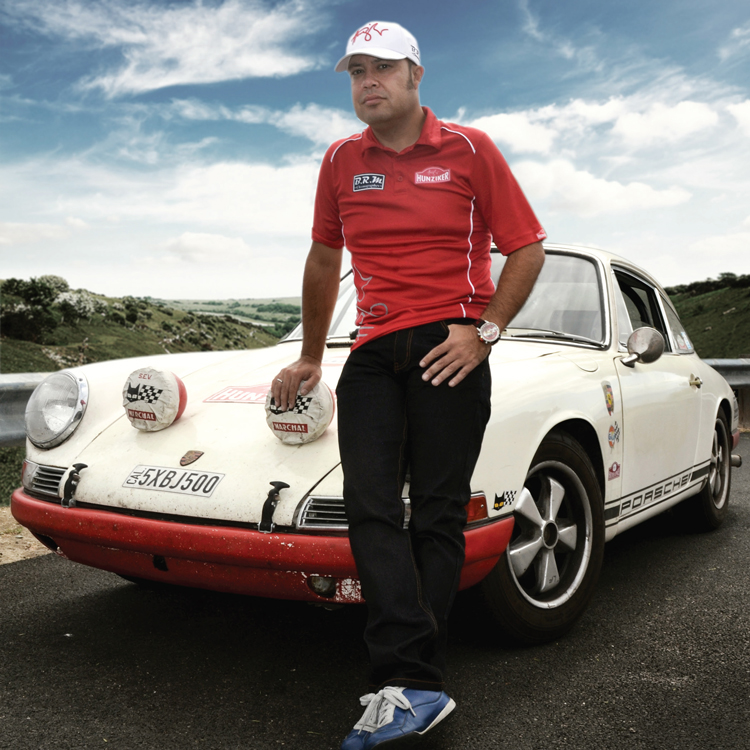 Nicolas Hunziker is an automotive artist that is fueled by passion. He is a fourth generation painter whose roots in creativity go back to his great-grandfather who was a classically trained painter. His grand uncle was the famous Prince Bira of Siam who was the first Thai, Grand-Prix motor racing driver. Nic's style, which he calls Period Correct Art, is bold, colorful, graphic, and has a definitive racing theme. You'll find his work in magazines, on posters, apparel, films, and painting including murals and commissioned artwork that hangs in some of the most famous collections around the world. Nic's latest venture is his Art Car Project. He is backdating a 2004 GT3 in to a 1999 GT3 R, but a street version. He will fund everything in trade for his artwork.
SHOW SPONSORS
Finding all the rare car parts needed and the people who will trade art for those parts.
AH HA MOMENT
Being asked to trade art for things in the past helped Nic formulate the idea to build a car using art to trade for all the parts needed, including the donor car.
FAVORITE BUILDERS
Rod Emory – Emory Motorsports
Rob Dickinson – Singer Porsche Reimagined
Alois Ruf – Ruf Automobile GmbH
BEST CAR BUILDING ADVICE
Assemble all the parts first before starting the build.
BOOK RECOMMENDATION
WHERE TO FIND MORE ABOUT NICOLAS
Your opinion matters, and I will greatly appreciate your support.
If you enjoyed this show, please go to Apple Podcast and leave me a five star review. That would help tremendously in getting the word out and help others be inspired by Cars Yeah.