Podcast: Play in new window | Download
Listen To Cathy's podcast by Clicking on the button above, or use your mobile podcast App on Apple Podcast, Google Play, or Stitcher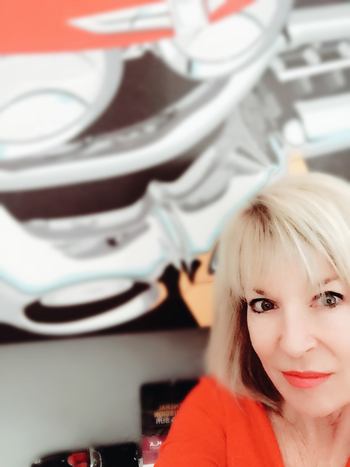 Cathy Droz has spent over forty years in the automotive industry focusing on the fair treatment of women in sales and customer service. She is a recognized automotive journalist, radio personality, a marketing specialist, author, and sought-after speaker in the areas of customer service and women's empowerment. She has test driven over 500 vehicles, giving her insight and knowledge on virtually every make and model on the market. She is the Founder of HER Certified creating a woman-focused program for dealerships and manufacturers. Her book A woman's Guide To Buying A Car is a go-to for women and helps pave the way to getting what you really want… with some fun and respect thrown in for good measure. Cathy's trademark red high heels are a symbol of fairness and self-confidence. Don't let those high heels fool you, Cathy is here to help.
SHOW SPONSORS
Cathy owned an ad agency inside automobile dealerships and had to teach the men how to treat women, both colleagues and customers, better and with respect.
AH HA MOMENT
Realizing when leaders in the automotive industry would listen to what Cathy had to say about women in the industry, that's when her ah ha moment arose.
FIRST SPECIAL VEHICLE
A 1968 Mustang
BEST AUTOMOTIVE ADVICE
"Be a role model for women. Help them buy, sell, and stand up for themselves. And most important, practice what you preach." – Cathy's mother
RESOURCES
BOOK RECOMMENDATIONS
A Woman's Guide To Buying A Car by Cathy Droz*
The Barefoot Spirit by Bonnie Harvey
PARTING WORDS OF ADVICE
Stop trying to engage people in what you believe they need. Find out what the industry needs, take your knowledge and experience and develop what the business needs.
WHERE TO FIND CATHY
Email – cathy@hercertified.com
Your opinion matters, and I will greatly appreciate your support.
If you enjoyed this show, please go to Apple Podcast and leave me a five star review. That would help tremendously in getting the word out and help others be inspired by Cars Yeah.