Podcast: Play in new window | Download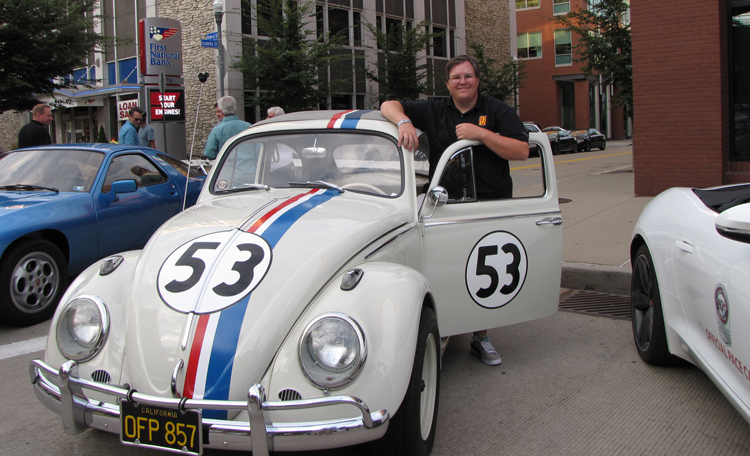 Albert Heiles is the Founder and Editor of Autobahn Automotive Media, an automotive blog showcasing everything automotive. He covers the spectrum from car reviews to event coverage and much, much, more. He is former automotive dealership manger and is now a sales manager for Prospera Hospitality, a hotel management company in Pittsburgh, Pennsylvania. Albert is a lifelong resident of Pittsburgh, and has been passionate volunteer with the Pittsburgh Vintage Grand Prix since 1996. Albert was bitten by the car bug thanks to his father who is also a car guy. While his father was a fan of MG's, Albert's passion fell for Volkswagen's thanks to Herbie the Love Bug. This led Albert to being a caretaker of an original screen used Herbie in his eclectic collection of cars. Albert is also a graduate of the "Car School", Northwood University where he obtained both his undergraduate and graduate degrees.
SHOW SPONSORS
Covercraft • MetronGarage • Christopher Kimball Financial Services
INSPIRATIONAL QUOTE
"If life is all about the journey then put me in the driver's seat."
CAREER & LIFE CHALLENGES
Losing his job when the 2008 recession hit.
FIRST SPECIAL VEHICLE
A 1972 VW Super Beetle
AUTOMOTIVE ADVICE
Buy low sell high.
RESOURCES
BOOK RECOMMENDATIONS
The Last Open Road by Burt Levy*
PARTING WORDS OF ADVICE
Do what you love and what makes you happy.
WHERE TO FIND ALBERT
Your opinion matters, and I will greatly appreciate your support.
If you enjoyed this show, please go to Apple Podcast and leave me a five star review. That would help tremendously in getting the word out and help others be inspired by Cars Yeah.