Podcast: Play in new window | Download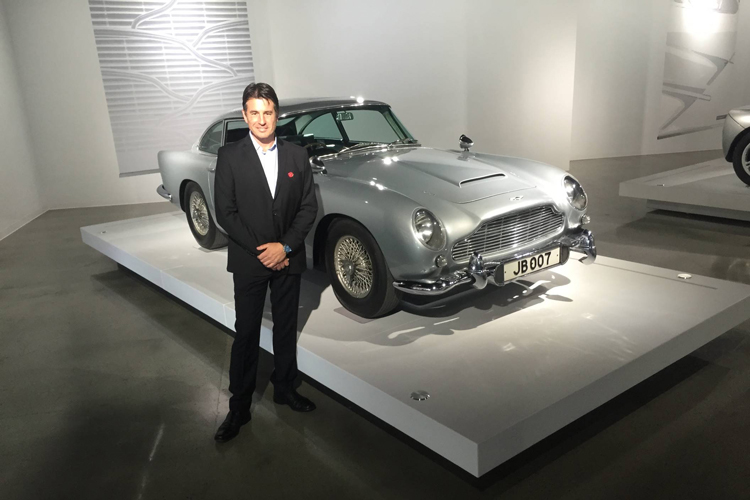 Adam Langsbard is the CEO of America's Automotive Trust at LeMay – America's Automotive Museum located in Tacoma, Washington. He recently joined after long and successful career at The Petersen Automotive Museum in Los Angeles, as their Chief Marketing Officer. His career as a marketer and fundraiser for the Peterson was successful and impressive. After learning that the world's largest car collection was looking for a new CEO, Adam jumped at the chance to become the lead driver at this impressive organization. It is a legacy to the late Harold Lemay and his his wife Nancy, who built an incredible collection. The museum opened in 2012 with David Madeira, a past Cars Yeah guest, at the helm leading a dedicated team who cares for the collection. Today Adam gets to carry on the legacy and take the museum in the future ensuring long –term success for the Trust and its members.
SHOW SPONSORS
Covercraft • MetronGarage • Christopher Kimball Financial Services
INSPIRATIONAL QUOTES
"Stick with what you know." – Adam's friend Eddie
CAREER & LIFE CHALLENGES
Being a part of the massive project of rebuilding the Petersen Museum.
FIRST SPECIAL VEHICLE
A VW Golf GTI
BEST AUTOMOTIVE ADVICE
Take good care of your vehicles.
RESOURCES
RECOMMENDED BOOKS
Tipping Point by Malcolm Gladwell
Outliers by Malcolm Gladwell
PARTING WORDS OF ADVICE
Stick to what you know.
WHERE TO FIND ADAM
SHARE THE INSPIRATION
Your opinion matters, and I will greatly appreciate your support.
If you enjoyed this show, please go to Apple Podcast and leave me a five star review. That would help tremendously in getting the word out and help others be inspired by Cars Yeah.