Podcast: Play in new window | Download
Listen to Sir Alfred's podcast by Clicking on the button above, or use your mobile podcast App on Apple Podcast, Google Play, Spotify, or Stitcher.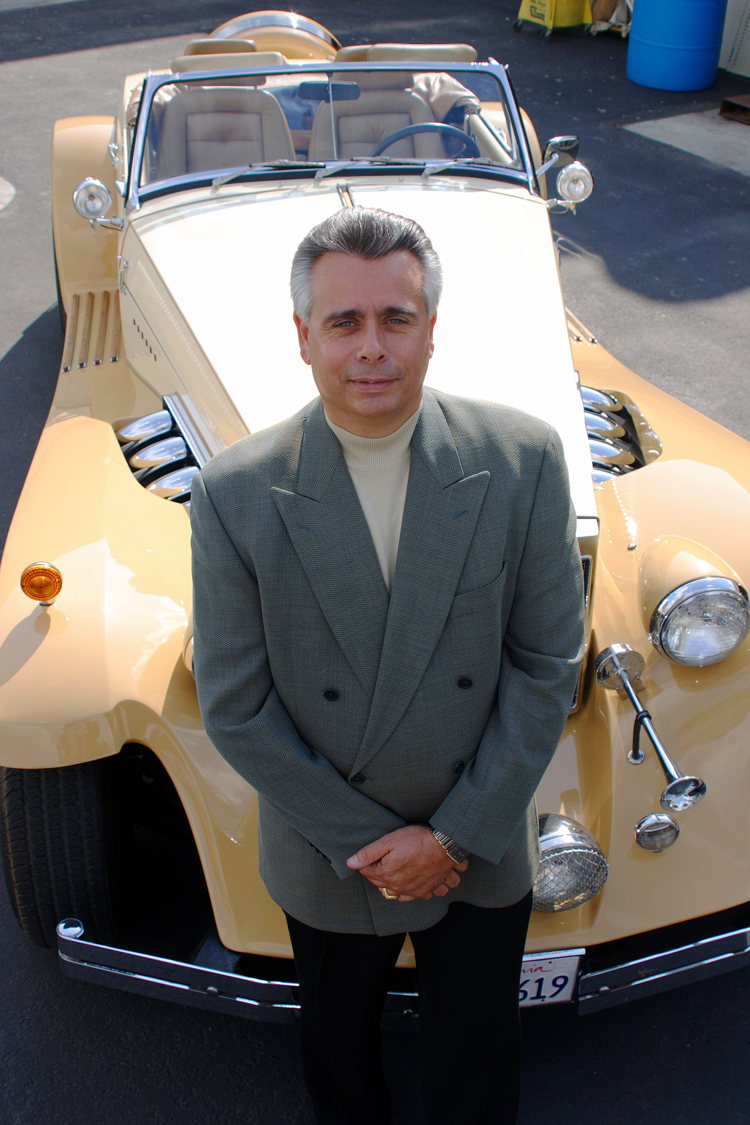 Sir Alfred J. DiMora is the Founder and CEO of DiMora Motorcar, based in Palm Springs, California. His company is known for their expertise in designing high-end luxury cars including the Clenet, Sceptre, and Natalia. Alfred also founded Starbridge Systems where he developed the world's fastest FPGA supercomputer. Throughout his career, Alfred has built many successful companies in a variety of sectors. In 2001 Sir Alfred was inducted into the Knights of Malta. He is a member of the Motor Press Guild and the Society of Automotive Engineers. Currently, Alfred is bringing the Clenet back into production, he's launching a cell phone line, and he is building a factory in Vietnam where they will build electric taxicabs.
SHOW SPONSORS
Covercraft • MetronGarage • Christopher Kimball Financial Services
INSPIRATIONAL QUOTE
It's a long road, so keep yourself focused and go at a steady pace.
CAREER & LIFE CHALLENGES
Early on, when I had the idea for my company, I had to find people that were willing to invest in me. Eventually, someone did, but along the way, I had to teach myself about financing. It wasn't something I knew anything about. Today, we've been in business 40 years and have no debt and no partners. Partnerships are tough. Choose them wisely.
FIRST SPECIAL VEHICLE
The first Dimora Motorcar Clenet that I built for myself.
BEST AUTOMOTIVE ADVICE
Stay very focused.
RESOURCES
Google has everything!
RECOMMENDED BOOK
The Secret by Rhonda Byrne
PARTING WORDS OF ADVICE
Keep collecting cars and helping bring back the classic cars, because there is an entire group of people who want to see the classic cars brought back from neglect.
WHERE TO FIND SIR ALFRED
Your opinion matters, and I will greatly appreciate your support.
If you enjoyed this show, please go to Apple Podcast and leave me a five-star review. That would help tremendously in getting the word out and help others be inspired by Cars Yeah.