Podcast: Play in new window | Download
Listen to David's podcast by Clicking on the button above, or use your mobile podcast App on Apple Podcast, Google Play, Spotify, or Stitcher.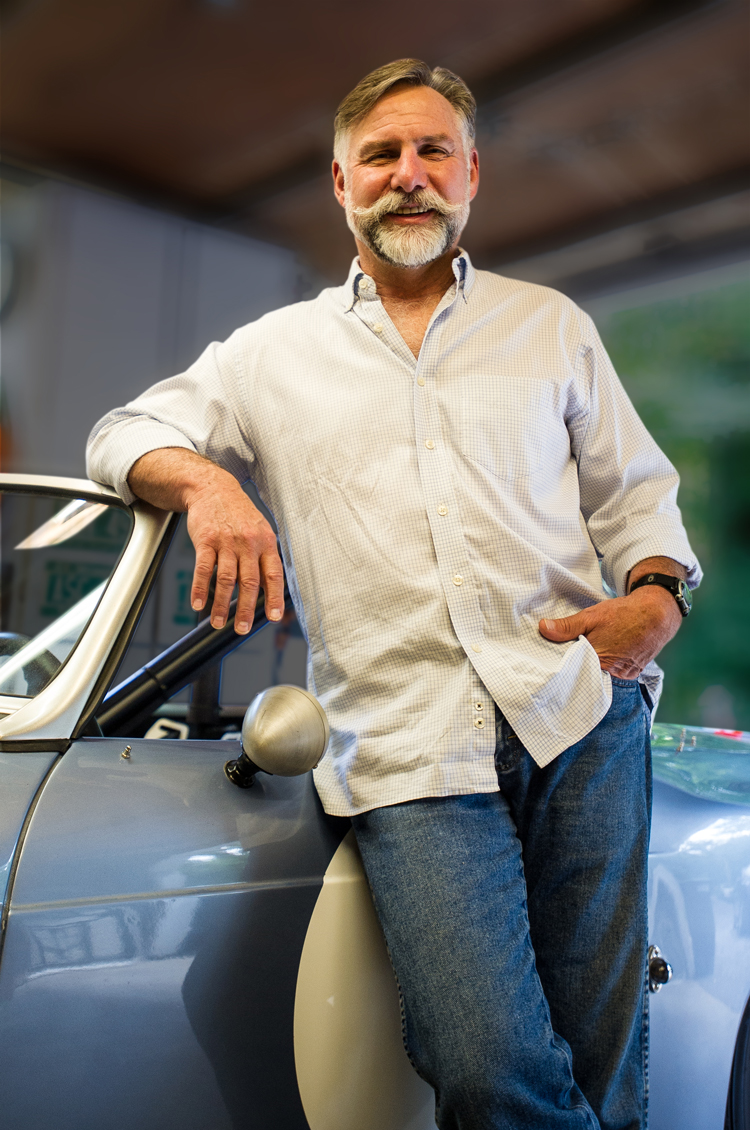 David Townsend is an automotive artist who owns Sports Car Art in southern Vermont. If you count the Rat Fink and other Ed Roth doodles that David used as inspiration as a grade schooler in SoCal, he's been drawing cars for well over a half century. While a career in advertising and design eventually led him down a different creative path, he returned to illustrating full-time after he "retired" to reconnect with his fine art beginnings. David's work has been featured on everything from catalog covers, and full-scale laser etchings, to books—including some 300 or so illustrations featured in a soon-to-be-published tome aimed at new or first-time collectors.
SHOW SPONSORS  
Covercraft   •   MetronGarage   •   Christopher Kimball Financial Services
INSPIRATIONAL QUOTE
Talent is not a gift, it's a responsibility. You have to grow it, nurture it and pass it on.
CAREER & LIFE CHALLENGES 
I was in an automobile accident at a racing event and shattered my leg. I ended up in a wheelchair and basically, had to learn to walk all over again. It was one of the hardest things that ever happened to me, but it was probably also one of the best things that ever happened to me. It gave me the chance to walk away from racing. It gave me the chance to stop on my own terms, and that's a great lesson in life.
FIRST SPECIAL VEHICLE 
1973 Chevy Camaro Z28 RS LT
BEST AUTOMOTIVE ADVICE 
If you want to keep growing and succeeding, you must be willing to put aside what you know, in the interest of what you may find out.
WHERE TO FIND DAVID
sportscarart.com
SHARE THE INSPIRATION
Your opinion matters, and I will greatly appreciate your support.
If you enjoyed this show, please go to Apple Podcast and leave me a five-star review. That would help tremendously in getting the word out and help others be inspired by Cars Yeah.