Podcast: Play in new window | Download


Listen To A.J. by Clicking on the Red Arrow Above or Visit iTunes or Stitcher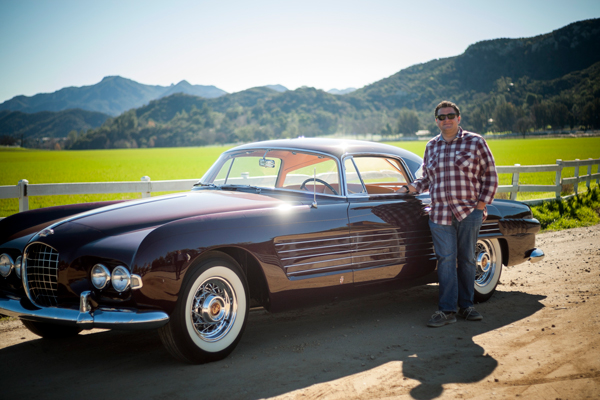 A.J. Gordon overseas the daily news stories, interviews, and articles for CarsStories.com at The Petersen Automotive Museum. It is their enthusiast portal which currently attracts over 50,000 unique visitors per month. Prior to joining the Petersen Automotive Museum, A.J. worked in radio at Los Angeles stations 955 KLOS, AMP Radio, Jack FM, and The World Famous KROQ K Rock. He produced interviews for radio stations' websites and coordinated concert live-streaming.
SHOW SPONSOR  
NOCO Genius Boost Jump Starter
While working in radio A.J. suggested something entirely new for a concert event. Live streaming on line. They had never done it before and when the program director liked the idea, A.J. was faced with a way to make it happened. A huge undertaking he had never tackled before.
AH-HA MOMENT
A.J. struggled for a while with the fact that he didn't get a college degree. His ah-ha came when he realized he simply needed to set a focus on what he wanted to do with his life.
FIRST SPECIAL CAR
A 1979 MG Midget
BEST AUTOMOTIVE ADVICE
You gotta know when to cut your losses and move on from a car.
FAVORITE AUTOMOTIVE RESOURCES
News Press USA – www.newspressusa.com
FAVORITE BOOKS
Winning: The Racing Life of Paul Newman – Matt Stone
Go Like Hell – A.J. Baime
PARTING ADVICE 
Figure out what you really want to do in life and then figure out how to do it.
HOW TO FIND A.J.
The Petersen – www.petersen.org
Car Stories – www.carstories.com
Facebook – www.facebook.com/PetersenMuseum
HELPING CARS YEAH GROW
You can help promote Cars Yeah interviews. Please go to iTunes and post a comment. Every little bit helps and we will greatly appreciate your support.