Podcast: Play in new window | Download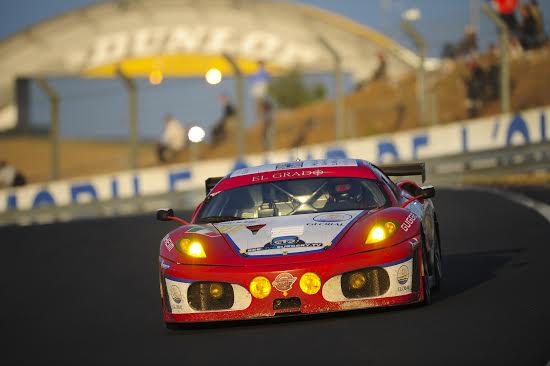 Seattle resident and racecar driver Don Kitch Jr. has been involved in motorsports for over 25 years. He is a veteran of over 200 professional and amateur racing starts. In 1987 Don and his wife Donna founded ProFormance Racing School at Pacific Raceway where he is the Chief Instructor. In 1997 Don founded Team Seattle focusing on the 24-Hours of Daytona Sports Car Race as a fundraiser for Children's Hospital of Seattle and in the past 12 years they have raised nearly $6.5 million for the hospital. In 2009 Don teamed up with Patrick Dempsey and Joe Foster at Dempsey Racing in a Ferrari 430 GT2 at the famed 24 Hours of Le Mans. Don is always looking ahead down the road as Pacific Raceway expands and grows and he enjoys his involvement in Sports Television Color Commentary and the creation of Motorsports Videos.
SHOW SPONSOR 
NOCO Genius Boost Jump Start  – Here.
Listen and learn what a huge challenge it is to go racing at Le Mans. It's a very scary road in and out of the car when you're going racing at the 24 Hours of Le Mans.
AH-HA MOMENTS
The creation of his business ProFormance Racing School was that ah-ha moment for Don when he realized he could make a living around his passion for racing.
FIRST SPECIAL CAR
Austin Healey Sprite
BEST AUTOMOTIVE ADVICE
Make a plan and work your plan.
FAVORITE BOOKS
Racing in the Rain – Garth Stein
My Sweetest Victory – Alex Zanardi
FAVORITE RESOURCE
Ross Bentley at Speed Secrets – www.speedsecrets.com
PARTING ADVICE 
Just never say never. Make a goal. Make a plan. And go get it.
HOW TO FIND DON
ProFormance Racing School – www.proformanceracingschool.com
Team Seattle – www.teamseattle.com
The Heart of Racing – www.theheartofracing.org/home
HELPING CARS YEAH GROW
You can help promote Cars Yeah interviews. Please go to iTunes and post a comment. Every little bit helps and we will greatly appreciate your support.