Podcast: Play in new window | Download

Listen To Donald by Clicking on the Red Arrow Above or visit iTunes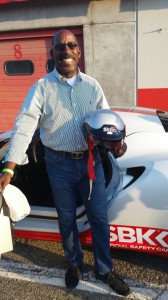 Donald Osborne is an automotive consultant, historian, Accredited Senior Appraiser and a member of the American Society of Appraisers.  He is the Principal of Automotive Valuation Services and advises on collection building, vehicle acquisition, and sales.  He travels extensively in the U.S. and Europe, attending major events, rallies, and auctions.  He has appeared as Co-host of the nationally-broadcast TV show "What's My Car Worth" and has judged at major concours events including Amelia Island Concours and many others.  He's on the popular TV show Jay Leno's garage and he is a Contributing Editor and Auction Analyst for Sports Car Market magazine and has written for many  publications including the Wall Street Journal, the New York Times, and Road & Track magazine.  He is an active participant on many seminar panels and symposia.  Donald is a quintessential car guy who loves sharing his automotive knowledge with other enthusiasts.
SPONSORS
Want to sponsor the Cars Yeah podcast? Contact us today.
SUCCESS QUOTES 

"It's really important to know what you don't know, and to know who to find the answer from." – Donald's Mother
BUSINESS CHALLENGE 

When Donald encountered a unique challenge in a thrilling assignment, to appraise the most valuable automobile in the world, he was met with a very interesting challenge.  Listen to how Donald overcame the situation.
AH-HA MOMENT 

Find out how a Thunderbird, a Jaguar, a Fiat and a Bugatti, created an aha moment for Donald.
FIRST SPECIAL AUTOMOBILE
A 1963 Corvair Monza Convertible
BEST AUTOMOTIVE ADVICE
Buy what you love.
FAVORITE RESOURCE

Platinum Data Base at Sports Car Market
FAVORITE BOOKS

Books by Burt Levy:  
Red Reign; The 200 MPH Steamroller    
PARTING ADVICE
Follow your enthusiasm and your passions because life will never be better than it will be if you do.
HOW TO FIND DONALD
You will find Donald at  www.AutomotiveValuationServices.com
HELPING CARS YEAH GROW
You can help promote Cars Yeah interviews. Please go to iTunes and post a comment. Every little bit helps and we will greatly appreciate your support.