Podcast: Play in new window | Download

Listen To Jesse by Clicking on the Red Arrow Above or Visit iTunes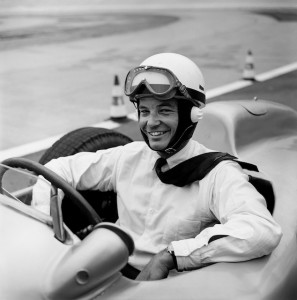 Jesse Alexander has been involved in photography and especially motorsports  photography since the early 1950s when he covered the original Mexican Road Race.  He spent many years in Europe covering Formula One and famous long distance sports car races including the 24 Hours of Le Mans, the Mille Miglia, and Targa Florio. In that period of time he also photographed theater and music personalities for the New York Times.  His work is held by numerous private collectors and has been exhibited in museums in the United States, including the Birmingham Museum of Art, the Akron Museum and the Santa Barbara Museum of Art. He has produced several films and published many books with his most recent being Monaco, The Golden Age of the Grand Prix with the foreword by Sir Jackie Stewart.  Jesse's current body of work includes travel photographs of Iceland, the Galapagos Islands, and birds.
SPONSORS
Want to sponsor the Cars Yeah podcast? Contact us today.
SUCCESS QUOTE OR IN PHOTOGRAPHER'S TERMS "HIS MOONRISE SHOT"

"Jimmy Clark photograph at Spa in Belgium, 1962." – A reference to Ansel Adams photograph Moonrise Hernandez
CAREER CHALLENGE 

In Germany, at the Nurburgring Jesse lost his great friend Peter Collins, who was killed while racing in a Ferrari. Listen to learn how he overcame this loss, and several other friends he lost who were race car drivers.
AH-HA MOMENT 
After attending his first Gran Prix and being there on the starting line at Reims in 1954, Jesse knew this was exactly what he wanted to do.   Then, after waking up one morning, Jesses realized, "I'm an artist… and this is my calling."
FIRST SPECIAL AUTOMOBILE
A brand new Porsche 356 that he picked up at the factory in the early 50s.
BEST AUTOMOTIVE ADVICE
"You can get on the door handles but be careful." – Dennis Jenkinson
FAVORITE RESOURCE
The New York Times – www.nytimes.com
FAVORITE BOOK
The Dam Busters – James Holland
 PARTING ADVICE
Keep your eyes in the rear view mirror.
HOW TO FIND JESSE
You will find Jesse at www.jessealexander.com
HELPING CARS YEAH GROW
You can help promote Cars Yeah interviews. Please go to iTunes and post a comment. Every little bit helps and we will greatly appreciate your support.