Podcast: Play in new window | Download


Listen To Louise by Clicking on the Red Arrow Above or Visit iTunes or Stitcher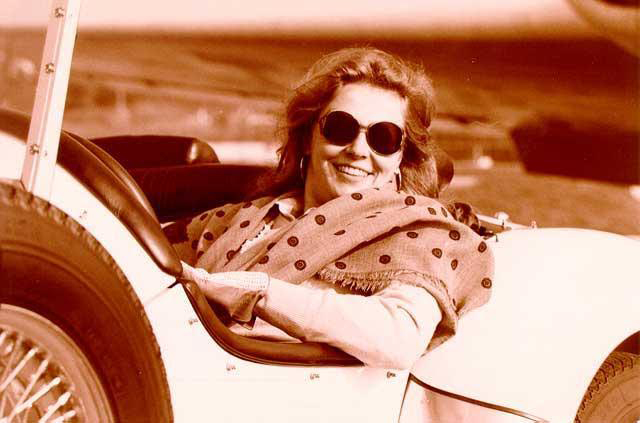 Louise Noeth is a storyteller known for taking complicated subjects and making them entertaining and educational. She founded LandSpeed Productions in 1984 where she provides film and TV consulting, photography, writing, graphic design, and more. Her award-winning works have been published around the world. Dubbed LandSpeed Louise she concentrates on land speed racing and people who do extraordinary feats by designing, building, and driving fast cars, trucks, and motorcycles. She's one of the few women journalists in the automotive field who's also comfortable and competent behind the wheel.
SHOW SPONSOR  
NOCO Genius Boost Jump Starter
SUCCESS QUOTES
"Don't judge my abilities by your limitations."
CAREER CHALLENGE
Getting fired by a boss she thought was her friend. That was when Louise decided to start her own business.
AH-HA MOMENTS
When the Federal Emissions Controls rules came in to place Louise helped the industry handle the effects it had on aftermarket high performance parts.
FIRST SPECIAL CAR 
A 1957 Mercury Monterey
BEST AUTOMOTIVE ADVICE
When you get a test car, wash it yourself. You'll learn more from washing the car than driving it. – Dean Bachelor
How to drive. – Denise McCluggage
Never short shift your readers.
GREAT AUTOMOTIVE RESOURCES 
Land Speed Productions – www.landspeedproductions.biz
FAVORITE BOOK
Bonneville Salt Flats – Louise Ann Noeth
PARTING ADVICE
What you do for others lasts longer and stays stronger than anything you'll do for yourself.
HOW TO FIND LOUISE
LandSpeed Productions – www.landspeedproductions.biz
HELPING CARS YEAH GROW
You can help promote Cars Yeah interviews. Please go to iTunes and post a comment.
Every little bit helps and we will greatly appreciate your support.