Podcast: Play in new window | Download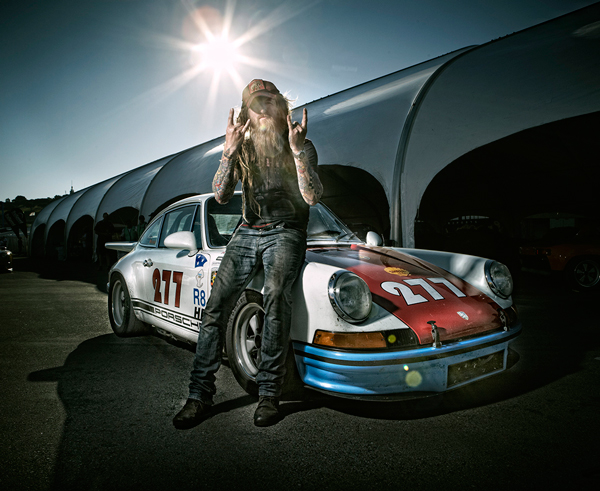 Magnus Walker's love affair with Porsche began when he was 10 years old during a trip to the 1977 London Motor Show. He wrote to the Porsche factory and their response was, "Give us a call when you are older." He did, but more about that later. In 1986 at the age of 19 he moved to Los Angeles and started his own line of clothing. That led to the acquisition of a warehouse in L.A., his firs Porsche, club racing and an ever-expanding collection of vintage Porsches. His builds started gaining attention and when he produced the video Urban Outlaw things really started to accelerate. Magnus is not your stereotypical Porsche owner and there's nothing typical about Magnus. You never know where he will be next.
SPONSOR
NOCO Genius Boost Jump Start  – Here.
SUCCESS QUOTES 
"Pedal to the metal."
"Dirt don't slow you down."
"Go with your gut feeling."
Magnus walks us through his many business challenges and how he approaches life when it throws you a curve.
AH-HA MOMENTS
Magnus has had so many ah-ha moments and calls them all  his "go with your gut" moments in life. Listen to how a talk with a movie producer and a vision to create a film titled Urban Outlaw exploded in to a new chapter in his life and career.
FIRST SPECIAL AUTOMOBILE
1971 911T – The car he refers to as 277.
PARTING ADVICE
Always follow your gut. Do what you're passionate about. Never ever give up.
HOW TO FIND MAGNUS
Email –  magnusporsche@gmail.com
Magnus Walker 911 – www.magnuswalker911.blogspot.com
Urban Outlaw Shop – www.urbanoutlawshop.com
HELPING CARS YEAH GROW
You can help promote Cars Yeah interviews. Please go to iTunes and post a comment. Every little bit helps and we will greatly appreciate your support.